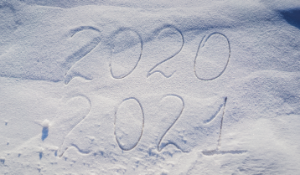 Goodbye 2020...Bring on 2021
2020 will always be remembered as the year of the COVID- 19 pandemic. Not since the mid 14th century, when the Black Plague decimated one third of Europe's population killing 75 million people and ushering in the Dark Ages, has the human race experienced such a natural disaster.
Hello 2021
Although the annual turning of the calendar page is only an artifice, one year giving way to the next seems to instill hope in the human heart. We make New Year's resolutions. We look forward to better times. We use our goals and desires for the new year to obliterate the past year's disappointments and pain. We believe the future will be better than the past. We have hope.