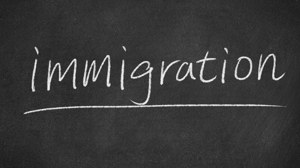 Immigration policy has led to endless political debate.
What to do with the millions of "illegal" immigrants who "snuck" in, blended into the population, and are hiding in plain sight.
How to humanely secure the border and minimize the constant flow of vulnerable people seeking asylum.
How to define and identify "refugees".
How to handle the so called "dreamers" who were innocent of any crime but brought here as children by parents desperate to save their lives.
How does a country founded by and populated with immigrants craft a humane policy for those who are following them to safety?