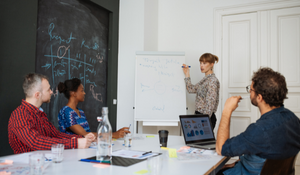 As of right now, there are approximately ten million non-government organizations (NGOs) around the world. Catering to millions of people in need across various regions, humanitarian services have played an important role throughout history.
Whether it's global catastrophes that require immediate action or welfare programs that help feed those in need, human services are a necessary part of how modern societies function.
But in recent years, it has become tough for NGOs and NPOs to effectively run their operations without getting hindered by financial, geographical, and workforce challenges. This is where technology comes into play; it can help NGOs streamline their processes and improve efficiency to continue doing good work.
In this blog today, we'll look at some of the ways non-profits can improve their efficiency by streamlining their day-to-day operations. But first, let's discuss the benefits of doing so.