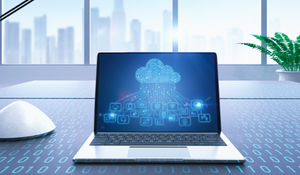 If you stop to think about it, there has to be a reason why more than 90% of businesses worldwide have switched to the cloud. Gartner estimates that this year's public spending on cloud-based services will total $591 billion.
Consider these figures before asking why more social service organizations are not utilizing cloud computing. The advantages of the cloud for non-profits are so numerous, including the financial ones, that any human services organization that does not use it is losing out on many opportunities. Let's take a moment to highlight some advantages of using cloud computing for nonprofits.
Become More Agile
Human services must be prepared to speed up their processes in this fast-paced and agile world. One method is to use cloud technology and leverage infrastructure. With the help of the cloud, you can improve your response time, reduce unproductive time, and make your agency more agile.

It gives case managers new mobility and flexibility when managing case notes in the field or at different locations.
Make Case Managers More Efficient
Case managers are increasingly becoming more multi-tasking and need solutions to help them become more efficient. By using cloud-based case management software, you can help your case managers unleash their true potential and get rid of redundancies that held them back in the previous era.
Increase Your Data Privacy
Whether you're a mental health case management service or a juvenile justice agency, it's natural that you're surrounded by compliances. From HIPAA to Children's Bureau, there are many authorities overseeing your processes and your data privacy practices. The cloud helps you navigate through the challenges of data privacy and mitigate risks.
Save Money on IT Expenditure
Cost-saving is another one of the cloud benefits for non-profits. Spend your funds where you need them the most and avoid IT overhead, maintenance, and recruitment costs by moving to the cloud right away.
Centralize Your Casework
Lastly, the cloud allows social services to centralize their casework. Now your human service agency can fully retain control of its cases, automate tasks, and enjoy a holistic overview of the entire practice by using the cloud.
Learn More

If you're looking for more information about cloud-based applications or non-profit software, then look no further than the FAMCare Blog.
Check out the following recommended readings:
Why Cloud Computing is the Future for Non-Profits?
4 Benefits of Cloud-Based Workflows for Human Services
Strategies and Benefits for Accelerating Non-Profit Digitization