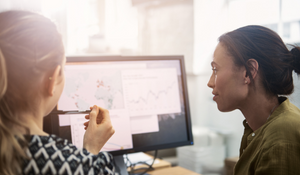 Human trafficking is one of the darkest yet most undeniable realities of today's world. According to the Human Trafficking Institute, there are 25 million victims of human trafficking worldwide, many of whom never receive the assistance they require.
Social service organizations assisting human trafficking victims have recently joined forces with federal, state, and local agencies, technology companies, and the Humanitarian Assistance and Disaster Relief System Group to emphasize not only the use of technology in human trafficking prevention, but also the better use of information gathered through technology. The team compiled their findings into a guide for the U.S. Department of Homeland Security recent counter-trafficking strategy.
However, the question is how NGOs can use technology in their daily case management to improve outcomes for the vulnerable human trafficking victims they serve.