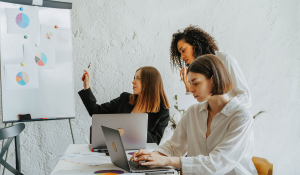 Transparency in a non-profit can entail disclosing to supporters, the public, and the government, the internal operations, board composition, impact, and financials of your agency. You're telling a story that demonstrates the positive effect your efforts are having for your clients. A story that is supported by vital statistics. These vital statistics or reporting is essential for the funding and continued support of your agency.

Non-profit agencies have become more conscious of their practices and reporting to avoid improprieties, financial or otherwise. Understanding requirements for transparency and creating a culture built around this, will help your non-profit agency navigate smoother and with more profitably.
For these reasons let's look at non-profit transparency and its importance to the social service sector.