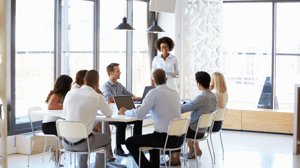 It has been three years since the world went into lockdown as a result of the coronavirus pandemic, and nonprofit organizations are facing new challenges and crafting new responses.
The nonprofit sector, like most other industry segments, has embraced remote work.
Video conference calls with co-workers and clients, once the exception, are now commonplace because of office closures and the shuttering of direct service centers during the pandemic.
In 2022, Americans gave an astounding $499 billion to charity with individuals contributing $319 billion while foundations gave an estimated $105 billion.
But, perhaps the most significant change to nonprofit operations during the crisis was the willingness of foundations to provide general operating support and unrestricted funding. In 2022, 8% of dollars were awarded as general operating support, but the figure doubled to 16% after the pandemic crippled the normal operating modalities of most nonprofits.