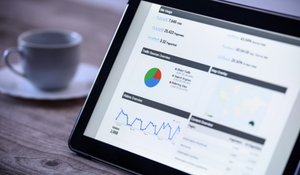 According to surveys, around 53% of companies have adopted data analytics to enhance their procedures. With a large number of organizations realizing the importance of data analytics for better operations, now's the ideal time for non-profits to invest in social services software integrated with data processing and analytics features. Like other companies, non-profits and caseworkers can benefit significantly from data analytics.
This blog discusses the importance of data analysis in non-profits.
Better Budgeting
One of the most significant benefits of using data analytics in a non-profit organization is that it allows caseworkers to make an accurate budget. These caseworkers can process previous data to determine how much money is needed for every process and create a future budget based on that information. This allows non-profit organizations to spend effectively on different procedures, which lets them help a large number of clients.
Enhanced Fundraising
Besides using financial information to create accurate budgets, non-profits can also use this data to raise funds efficiently. Caseworkers can use the analyzed data in so many important ways This provides the transparency that agencies need for donors, additionally it provides the necessary information and transparency needed for applying for government grants.
When your non-profit can back-up answers to questions with data, it helps your organization build a positive reputation. Strong data analysis is the backbone used to create effective fundraising campaigns, grant writing and reporting.
Progress Tracking
Caseworkers at non-profit organizations are assigned certain goals — and this is where non-profits can benefit significantly from data analysis. Non-profit organizations can use available data about every case to track the progress of the caseworker handling that project.
Based on this data, non-profits and their caseworkers can develop better methods to improve their progress. In the same way, they can get rid of social service techniques that negatively impact progress.
Want to Adopt Data Analysis in Your Non-profit?
With the help of data analysis, your non-profit organization can make timely and data-backed decisions. FAMCare, our human services software, can provide you with advanced analytics and reporting tools.
We invite you to learn how our social services software can transform how your non-profit analysis and uses data.
Let's have a conversation to see if FAMCare is the right fit for your agency.