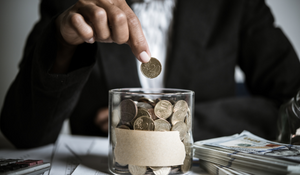 If there is one thing that all non-profit organizations will agree on, it is that donors are the backbone of any successful social service organization. Donors enable human services to turn ideas into reality, achieve goals, and work for various societal causes.

However, in recent years, NGOs have faced numerous challenges in attracting and retaining donors. This is due in part to the changing dynamics of the world. And, most importantly, donors are more conscious, aware, and thoughtful of the social services they fund.
The truth is that loyal donors give 42 percent more funds in a year than one-time donors. As a result, it is critical for social services to maintain their recurring donors while seeking new ones.
With this blog we hope to help the reader learn more about donor management and how a strong donor engagement strategy can help you retain donors. Begin right away to learn what you need to know to ensure the prosperity of your NGO.
What is Donor Engagement?
Donor engagement is an important part of donor management strategy. Donor engagement ensures that child welfare, juvenile justice, victim services, and other non-governmental organizations (NGOs) effectively communicate with their donors.

By implementing a donor engagement strategy, NGOs can stay in the minds of their loyal donors, showcase their progress, and strategically demand more funds at the right time.
Nine Tips to Improve Donor Management
If you're keen to boost your donor engagement and make donor management more advanced, here are some tips to consider.
Be Transparent
Transparency is the most crucial element for a successful social service network today. NGOs that are transparent with their records are more trusted by donors.
Constantly Communicate
It's not a good idea to hover over your donors, but it's also not a good idea to leave them alone. Donor management requires frequent (yet periodic) communication. This will prevent you from losing valuable donation funds.
Show Appreciation
Donors need to know that their effort is acknowledged. Therefore, appreciating the donations is a great way to motivate your donors to be more generous to your cause in the future. Send thank you notes, gift baskets, or anything that shows a gesture of gratitude from your end.
Personalize the Messages
Whether you're running a fundraising campaign or sending small appreciation gifts, personalized messages can help boost loyalty and retention. Personalize your marketing efforts by sending handwritten letters instead of emails on occasion.
Meet and Greet
Donor meet-and-greet events are extremely beneficial to a successful donor management strategy. Make sure you host at least annual dinners, galas, and marathon events to get to know your donors.
Show Not Tell
Instead of constantly repeating that you're doing good work, start showing it to your donors. Implement show-not-tell techniques such as before and after pictures, infographics, or videos from the recipients who have benefited from donations.
Seek Feedback and Act
No matter what kind of human services organization you work for, it's a good idea to incorporate your donors' feedback for improvement. Use events and personal correspondence to solicit feedback from your donors on issues they believe should be addressed. Also, make sure to act on donor feedback.
Involve in Decisions
Long-term donors are more than just financers. They are the people who're investing in your cause and also acting as endorsers for your non-profit. So instead of just having a relationship centered around donations, try and involve donors in community-related activities and decisions.
Be Responsive, Reliable, and Ready
Non-profits are now becoming more business-minded than ever. And a successful way to make any enterprise successful is to become more responsive to your donors' queries and concerns. Alongside, use technology to show your donors that you're a reliable, modern, and ready-for-change non-profit of the future.
Who We Are
Global Vision Technologies, the developers of FAMCare, is an industry leader for non-profit case management software. For over 20 years we have been helping modernize agencies with our social services software.
However, we strive to be more than just another software company. We do this by publishing relevant articles in our blog that strive to help nonprofits and the dedicated social workers, staff, and volunteers who are committed to their success.
Please enjoy the following Recommend Readings:
How to Write the Perfect Fundraising Letter
How To Build Healthy Relationships with Donors and Funders?
Four Tips for Increasing Fundraising for Your NGO
Author Bio
The author is a caseworker based out of Missouri. They have worked with a number of local and international NGOs in the last 30 years and is currently associated with a St. Louis-based NGO.