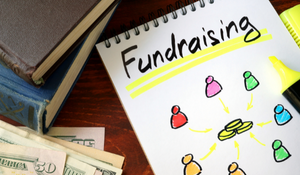 As a manager of a nonprofit agency, you are aware that one of the most effective tactics in the fundraising plan for your nonprofit is a persuasive fundraising letter, but it can be challenging to write one that is effective. It calls for thought and some reworking. However, if you are successful, you'll give your organization the chance to help more people than if you only used email. Here are some guidelines for crafting the ideal letter for fundraising.
Define Your Nonprofits Objectives
Examine your organization's objective and goal first. Next, come up with some ideas and define the purpose of the fundraising letter. Ultimately, link the fundraising letter's objective to your organization's broader mission.
When you start drafting your fundraising letter, decide what amount you intend to raise, and what you will do with it. What do you want to accomplish? Questions like these will help guide the direction of the letter's content.
Target Your Audience
Every fundraising letter you send out must be prepared to persuade the intended audience effectively. It is typically beneficial to categorize your donors to achieve that. You may tailor your tone and content by categorizing your contributors. This will encourage them to interact with your organization in a way that suits where they are in the donation process.
Present a Captivating Story
Your fundraising letter should begin with a hook that will draw the reader in, such as a story that centers on someone or something that needs assistance. Provide the solution after describing the problem. Describe the activities of your NGO and what achievement will look like.
Remain Donor-Focused
A great fundraising campaign is built on donor-focused communication. By addressing your contributors as "you," you break down barriers between your organization and them. It also makes them feel valued. Recurring donors are more inclined to do so when they feel valued.
Highlight the Urgency
Donors are more likely to contribute when a need is pressing rather than one they can simply overlook until the next campaign. Even if phrases like "contribute immediately" and "it's urgent" might be helpful, saying these things alone won't cut it.
You must explain to your contributors the importance of giving now. What is at risk? What will be the consequences? Write a strong call to action at the conclusion of your contribution letter that explicitly asks the reader to donate.
Open With a Thank You
By expressing thanks to contributors in advance, you imply that you believe they will provide financial assistance. Furthermore, expressing gratitude demonstrates your trust in their willingness to follow through on their promise to help financially.
FAMCare
Global Vision Technologies, the developers of FAMCare, is an industry leader for non-profit case management software. For over 20 years we have been helping modernize agencies with our social services software.
However, we strive to be more than just another software company. We do this by publishing relevant articles in our blog that strive to help nonprofits and the dedicated social workers, staff, and volunteers who are committed to their success.
Please enjoy the following Recommend Readings:
How To Build Healthy Relationships With Donors and Funders?