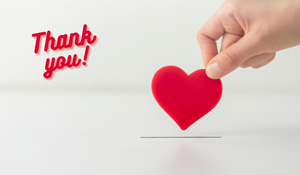 If you are a social service organization seeking to make a long-term impact, look for people who genuinely care about your cause. If you want the best long-term results for your non-profit, your main contributors should be committed in the long run.
It's unlikely that you'll come across someone who makes a significant contribution and then vanishes. This is because they care about your cause and want to see how they can make a difference through your organization.
Some of the difficult processes involved in capturing contributors' attention and developing a lasting connection with them are discussed in this blog.
Let's dive in!
Personal Gratitude
Although it may seem archaic, a personalized thank you note should be sent to each donor who contributes to the cause. This is not the same as a tax acknowledgment receipt, which must be received within 48 hours of the contribution.
We must also consider the more modern approach of social media. Posting or tagging your donors with an online thank you is common and appreciated. Don't forget about these tried and true methods: newsletter shout outs, banners at your location, or donor walls.
Keep The Lines of Communication Open
Developing relationships with key donors necessitates consistent, considerate, and sincere communication. Major contributors must be kept in touch in a mutually respectful, honest, and genuine manner. If you don't, you risk losing their interest and support.
Program or Event Invitation
Consider a method of promoting your programs that is more than just writing. Consider inviting your donors to a meeting and allowing them to meet your organization's key personnel.
A discussion with the Executive Director or a more formal briefing with the non-profit team is an excellent engagement opportunity.
Meetings with significant contributors and potential donors to discuss initiatives that may be of interest to them and determine how they would like to contribute can help to build a healthy relationship with donors.
Show The Contribution's Impact
Another approach to developing a healthy relationship with donors is to share personal experiences of people whose lives have been changed by their contributions. Donors enjoy learning how their contributions have benefited real people in the field.
Donors will give more to charitable organizations if they know their contributions are making a difference.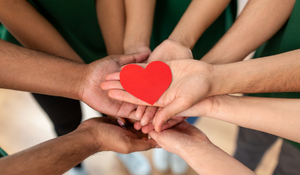 Global Vision Technologies, the developers of FAMCare, is an industry leader for human service case management software. With our social services software, we have been transforming case management for nonprofit organizations for over 20 years.
We strive, however, to be more than just another software company. We make an effort to publish relevant articles on our blog that aim to assist human service agencies and the dedicated social workers, staff, and volunteers who work tirelessly to ensure their success.
Recommend Readings:
Mastering Digital Fundraising...4 Quick Wins to Implement Right Now