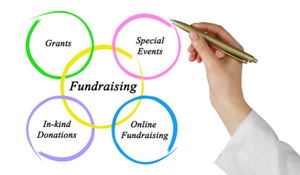 Although the main objective of organizing a fundraising campaign is to generate funds, there are several other major factors why they are so important. You need money to keep your organization going and to promote your charity objectives and social service campaigns, but fundraising may also provide other advantages. Let's go over some of the important reasons for organizing a fundraising campaign.
Build Better Support
Organizing a non-profit charity fundraiser is a highly coordinated process involving many participants to ensure the event's achievements. The more volunteers who devote their effort and time to your cause, the stronger their support becomes.
And the more people take part in events offered by your organization, the stronger their support becomes. Supporters' commitment to your charity grows when they routinely provide money, energy, and commitment to your special events.
Recognize Donors And Sponsors
Giving your donor base the spotlight is one of the most effective way to keep them coming back in the future. Big contributors to an event may be recognized in a variety of ways. Giving a sponsor recognition for their contributions is one way to express gratitude. Donors benefit from equal exposure for their brand identity from your organization.
Increase Public Engagement and Awareness
As you gain support from participants and supporters, your programs should automatically generate knowledge about your cause.
With events, you can easily educate your supporters with milestones of accomplishments, new developments, and more, demonstrating how important and beneficial their contributions have been to the campaign.
If supporters do not have a clear image of how their money is being utilized to promote the purpose or objectives, your donor base is likely to shrink. The key to progressing toward your objective is to always expand on your current donor base.
Lay the Groundwork for Fundraising Events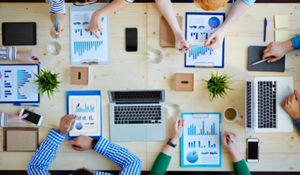 Events are the starting point for building trust and connections with your sponsors. Internet fundraising activities are simple to implement when an organization has a strong physical donor base.
When friends and family work together to encourage team event engagement and personal involvement, they are more likely to donate to your organization.
Increase Your Donor Base
Most event attendees bring a plus one, which is a excellent opportunity to reach out to larger audiences about your topic. As word of your event spreads through the community, news sources, and social networking sites, it is a terrific opportunity to welcome fresh faces to discover more about your organization.
Who We Are
Global Vision Technologies, the developers of FAMCare, is an industry leader for non-profit case management software. For over 20 years we have been helping modernize agencies with our social services software.
However, we strive to be more than just another software company. We do this by publishing relevant articles in our blog that strive to help nonprofits and the dedicated social workers, staff, and volunteers who are committed to their success.
Please enjoy the following Recommend Readings:
Topics: Nonprofit General, nonprofit mission, nonprofit management, Pandemic