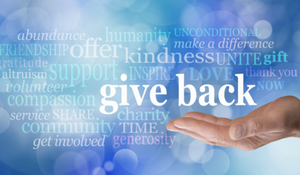 Nonprofits exist to assemble assets in support of humanitarian missions. Financial assets are the most obvious but human assets are the most essential. Without hordes of volunteers, many of our most iconic nonprofits would simply disappear.
The Great Resignation
This persistent pandemic has spun out some very interesting trends that affect strategic thinking across the entire nonprofit landscape. The Great Resignation is the most unexpected. Well over 20 million people quit their jobs in 2021 and, sadly, volunteer numbers have steadily been dropping as well, with two-out of-three volunteers having decreased or stopped contributing time due to the pandemic.
Karin Kimbrough is Linkedin's chief economist and has a birds-eye view of the U. S. labor market. "People have been living to work for a very long time. And I think the pandemic brought this moment of reflection for everyone. "What do I wanna do? What makes my heart sing?" And people are thinking, "If not now, then when"
Volunteerism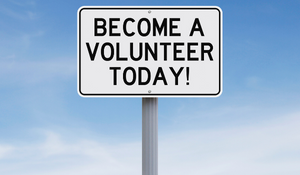 Over the past year we've seen volunteerism decline as well and find that the same causes have applied the "Great Resignation impulse" to volunteering. Linkedin's data on who is leaving jobs provides a clue: millions of baby boomers are retiring early. Many more women than men. Since baby boomers are far and away the most generous volunteer generation, this aging trend and public health crisis could have a devastating effect on the traditional nonprofit volunteer corps.
Who Will Replace the Boomers?
The Great Resignation has not escaped the notice of nonprofit leadership. What can nonprofit organizations do to attract and retain top talent in both their employee and volunteer corps? Nonprofits believe that they are uniquely positioned to turn this trend into the Great Attraction and capitalize on the large numbers of people looking for impactful roles. However, with baby boomers retiring and hesitating during this public health crisis, nonprofits must look beyond this historically 'most generous generation' and find ways to attract and retain baby boomers' children and grandchildren. A fresh approach is needed to attract each succeeding generation.
Baby Boomers, more traditional volunteers, get involved in activities like food kitchens or cleaning up litter. They are extremely loyal to their nonprofit of choice, more often than not only volunteering for one organization for years at a time.
The Gen X volunteer, on the other hand, seems to prefer organizations that work with children or teens. Nonprofits engaged in these activities should focus their recruiting on this age group and utilize their media of choice to communicate with them. For example, although e-mail reigned supreme among the boomers, according to the American Heart Association (AHA), TikTok has become a great vehicle for attracting younger constituents.
Millennials are politically aware and active and much more likely to participate in advocacy activities. Above all, they value impact and transparency. Nonprofits who specialize in political activities will succeed in attracting volunteers only if they focus their social media strategy and tailor their volunteer engagement to allow millennials to both feel and see the impact they make when engaged with the nonprofit. Today, organizations need to transition from transactional models ("come do something for us") to transformative experiences ("let's build relationships and make a real difference").
Research reveals that almost 80% of Gen Z in the US has taken at least one action to address racial discrimination and inequality since May 2020. Their generation is most interested in helping people and creating positive change, especially when their personal impact can be seen and measured. Their preference is social media when it comes to engagement and collaboration. In fact, 72% of Gen Z agree that social media is an important way to learn about and get involved with issues they care about. Gen Z and millennials are a compassionate bunch. They want to know what your mission is, but more importantly, they want to know how they can impact your mission.
As baby boomers retire and shy away from possible deadly pandemic infection, nonprofits must look more carefully at the makeup of the modern volunteer corps and rethink how to contact and engage new generations of generous volunteers, their most valuable asset.
Enjoy our Content?
Please check out the following Recommended Readings:
Technology...The Heart of The Matter
3 Common Mistakes Nonprofits Make in Their Early Years