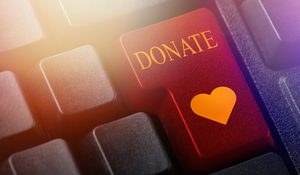 Since the onset of the COVID-19 pandemic, there has been an increase in demand for the online first strategy, which also applies to charities. Online fundraising is no longer an option for non-profit organizations; it is required to ensure future fundraising growth. The evolution of digital fundraising is one of the developments in the non-profit sector.
Here are some tips to help non profit leadership to master digital fundraising.
What is Digital Fundraising?
Online fundraising allows non-profit organizations to collect funds from donors via an online contribution page. It is an easy and quick way for people to contribute to causes that are important to them.
Ways to Implement Digital Fundraising
Create a Customized Donation Page

Making it simple for people to donate online is the most crucial thing you can do when you initiate an online fundraising program. This may seem quite clear, but to fully optimize online donations, you must create a solid online donation page or tool.

Building a good online contribution page takes work, but it's worth it if you want to reach as many online contributors as possible.

Promote your Online Fundraising Page

It is beneficial to your online fundraising to promote online donating as frequently as possible in the content of your website. Sharing success stories on your website is fantastic, but your target audience should also be aware that donations are critical to keeping those success stories alive. Create a contribution section to inform the intended audience about the importance of donor assistance.

Benefit from Your Email List

Email is an essential component of online fundraising for organizations; if you aren't raising funds from your email list on a regular basis, you are losing money!

People on your mailing list who are already interested in and involved in our NGO's work make excellent candidates for online fundraising. Using this network is a fantastic online fundraising idea for your organization because email is still one of the most efficient online fundraising channels in terms of ROI.

Use Social Media Fundraising Tools

Did you know Facebook has tools for donating to non-profit organizations? If you qualify for these resources, this is a simple digital fundraising plan to implement because your charity most likely already has Instagram and Facebook accounts, profiles, and followers on those platforms.
Global Vision Technologies, the developers of FAMCare, is an industry leader for non-profit case management software. For over 20 years we have been helping modernize agencies with our social services software.
However, we strive to be more than just another software company. We do this by publishing relevant articles in our blog that strive to help nonprofits and the dedicated social workers, staff, and volunteers who are committed to their success.
Please enjoy the following Recommend Readings: