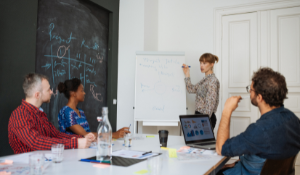 The coronavirus pandemic has presented nonprofit organizations with new and unexpected challenges. To address these challenges, several sectors have redesigned their operations and concentrated their efforts on education and safe pandemic awareness.
They've discovered new ways to dispel myths, validate facts, and disseminate them to other organizations and individuals in a variety of ways. Several organizations that had already implemented case management software were able to continue working remotely while avoiding infection risk.
Donations Decreased During COVID-19
Most nonprofits had a difficult time raising funds during the coronavirus outbreak. Because the funds were diverted to other purposes in the fight against coronavirus, public funding was also reduced, and some nonprofits faced significant financial difficulties.
Here's how non-governmental organizations are attempting to survive in the aftermath of the coronavirus.
Increasing the Reach
Several organizations are serving their clients remotely using cutting-edge software and technologies. It contributes to increasing the number of individuals and families that can be assisted while retaining strong service delivery and better results.
Improved Collaboration with Other Service Providers
Non-profit organizations are collaborating and trying to increase the resource capacity with little or no cost-cutting. Diversified funding sources have helped nonprofits in these trying times.
Using Digital Solutions for Awareness
To increase the awareness of sponsorships and donations, non-profit organizations use digital solutions like social media platforms to involve stakeholders and build financial stability. This helps raise awareness of a nonprofits purpose and obtain digital support. It also assists nonprofits in connecting with their beneficiaries.
Closing Thoughts
COVID-19 exposed many weaknesses and obstacles, but it also provided bountiful ground for creativity. Society may rise and grow from such times stronger than before if mankind comes together to support those who are most vulnerable.
Our clients are diverse, we serve Aging/Long Term Care, Child Welfare, Family Services, Victim services, Mental Health and many others. Each faced unique challenges during the pandemic. As a provider of human service case management software we are a dedicated partner to our clients. Providing them with a helping hand to manage workloads, streamline processes and safely work remotely.
Please enjoy these other popular selections from our FAMCare blog:
New Features in FAMCare's Covid-19 Tracking Tools
How to Use FAMCare to Track Activity From a Remote Location
Where Have All the Flowers Gone...