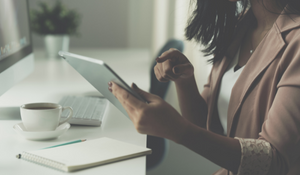 In the beginning, pioneering social workers responded to the most critical and immediate needs of the destitute, the homeless, and orphans. But as the 20th century wore on social services recognized a more nuanced and complex catalogue of vulnerabilities. Social workers, aid organizations, government agencies, and communities began to support people presenting a complexity of needs like poverty brought on by addiction and child abuse resulting from mental illness or homeless juvenile offenders fighting to escape the drug culture they were raised in.
In the 1980s, a schoolteacher would meet after class outside in the hall with the chronic truant and discover that the student was homeless hiding from abusive parents. After taking a few notes on a legal pad, the teacher would refer the student to a social service agency to find housing. Temporary housing would be arranged by a diligent social worker, but nothing was done about the abusive parents. It wasn't that agency's job or capability and so the core problem escaped attention.
In the 21st century, the teacher now refers the student to the school social worker who, in turn, might refer the case to a nonprofit housing agency and then send the case on to child protective services for attention. Collaboration is critical to meet the moment, especially in an environment where high turnover, staffing shortages, and interconnected challenges demand a comprehensive response.
Collaboration
Increasing or enabling collaboration can be challenging, especially for social workers, aid organizations, and government agencies accustomed to embracing a limited mission and siloed approach that produces predictable outcomes. Effective collaboration in social services begins with the following three steps:
First, social workers, aid organizations, and government agencies should adopt a one-front-door intake process that lets people tell their story or express their needs once while gaining access to multiple support systems.
Next, social workers and ancillary services need to develop or implement an electronic records database that tracks caseloads, interventions, and impact. This can help social workers and other stakeholders ensure consistent reporting, identify trends, determine best practices, and modify response efforts over time.
Of course, collecting, storing, aggregating, and analyzing data from vulnerable populations requires organizations to take steps to safeguard data and protect IT infrastructure. Support services should prioritize data privacy and cybersecurity when selecting vendors and collaborators.
Digital Communication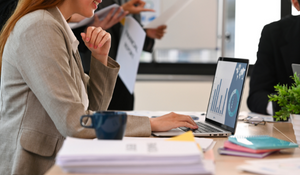 A modern digital collaboration approach helps make practical a one-front-door-policy whereby any vulnerable individual needing support can come to only one door to receive a breadth of support resources. It also provides a holistic picture so the intake social worker and extended community can create an alliance of support for that person. With centralized digital approaches to collaboration, social workers have greater ease and access to direct communication so they can comprehensively communicate with broad community support resources.
The Big Picture
The professional evolution of social services over the past century in this country is a testimony to the good will of the men and women who have devoted their professional lives to supporting the most vulnerable in our society. At first, good intentions and a big heart were enough. But as the population exploded during the twentieth century and vulnerabilities became more complex (economic hardship, drug addiction, child abuse, PTSD, elder care) social workers required professional training up to a master's degree in social work (MSW).
Now, the digital age has provided more tools to enable collaboration across disciplines and a pathway to better outcomes. This professional collaboration between technology and social services has ushered in a whole new age of collaborative social services. Now, the vulnerable need enter the system through 'one front door' and a whole symphony of services can be provided.
The FAMCare team is well-versed in digital transformation. Please read some of our recommended blogs to learn more about how technology can benefit social service organizations and the people they serve.
We Write the Songs That Make the Whole World Sing
Methods for Non-Profit Organizations to Improve Their Digital Maturity
Technology...The Heart of The Matter