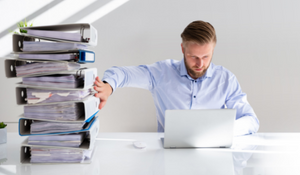 The world has become increasingly digital in the early twenty-first century. This is most visible in how people now interact and connect. The rise of social media, e-commerce, and other digital platforms has enabled people to communicate and engage with one another in ways that were previously unthinkable. Furthermore, businesses have shifted to a more digital model, with many relying on online sales and marketing to reach customers.
The ability of an organization to effectively use technology and digital tools to achieve its goals is referred to as digital maturity. It makes no difference whether your company is large or small, or how much money you have invested in technology. It all comes down to how well you use technology to create value for your customers and employees.
In the digital age, it is more important than ever for businesses to have a strong online presence. Non-profit organizations, in particular, stand to benefit from increased digital maturity. The purpose of this article is to discuss how non-profit organizations can improve their digital maturity.
Establish a Strategic Plan
A strategic plan is essential for any business, particularly non-profit organizations. It can be difficult to know what steps to take to improve digital maturity without a plan. The goals, objectives, and strategies of your organization should be outlined in your strategic plan. It should also specify the resources required to achieve your goals.
Manage Your Online Presence
Your online presence is the digital footprint of your company. Everything from your website to your social media profiles and email marketing campaigns is included. It is critical to ensure that your online presence is effective and that it accurately represents your organization. This includes updating your website and social media profiles on a regular basis, as well as sending out high-quality email newsletters.
Use Technology to Improve Communication
Technology can be used to improve internal communication within a company. Tools like instant messaging, video conferencing, and collaborative software can make it easier for employees to connect and communicate. This can boost morale and increase productivity.
Invest in Technology
It is critical to invest in the right technology to improve digital maturity. E-commerce platforms, social media tools, and cloud-based software are examples of this. It is critical to invest in the appropriate tools for your organization and ensure that they are compatible with your goals and objectives.
Train Employees
You should also train employees on how to use the technology your organization has invested in. They need to be familiar with the tools to use them effectively. Additionally, employees should be encouraged to use the latest technology to communicate and collaborate.
Evaluate Progress
It is critical to evaluate your progress on a regular basis to ensure that you are making progress toward your goals. This includes assessing your digital maturity as well as the efficacy of your technology investments. It's also critical to assess how your employees are utilizing technology and whether they are meeting your expectations.
Be Flexible
The digital age is constantly changing, and it is critical to be adaptable in order to keep up. Being open to new ideas and technologies, as well as adapting as needed, is part of this.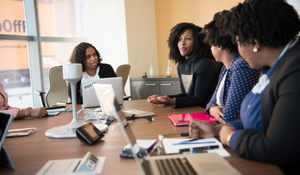 Global Vision Technologies, the developers of FAMCare, is an industry leader for non-profit case management software. For over 20 years we have been helping modernize agencies with our social services software. If you would like to see how our case management software has benefited other agencies like yours please visit, Client We Serve.