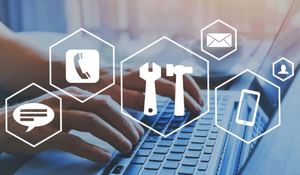 It can certainly be frustrating to submit a helpdesk ticket and wait, for what feels like an eternity, for a resolution. You may wonder, "Why am I not getting a response? What is taking so long?" You may also be asking yourself, "Did I provide enough information?"
Here are some helpful tips on submitting a helpdesk ticket so that your issue can be resolved quickly:
Can I reproduce the issue? Being able to determine if the issue has only occurred once or can be recreated can be a very important piece of information when trying to resolve your issue.
Am I the only user experiencing the issue? Is the issue isolated to your system only or have you tried it on another system or ask a fellow coworker are they experiencing the same thing. There are times when an issue is isolated to a user's computer because of customization they may have on their system due to custom Internet, Printer and Operating system settings.
Checking with your system administrator is a GREAT place to start.
Did I provide step by step instructions of what I was doing when the issue occurred? Providing as much information as possible of the menu options used or parameters selected leading up to the issue is critical in troubleshooting the issue.
Example: Menu Options I chose are "FAMCare > Select Client > Case Management > Case notes……this indicates to us the form you are working on and how you got to said form, instead of just saying "I'm having problems with case notes".
Because of the customization we provide to our clients' systems, each FAMCare client we service has a unique menu structure. Please always provide the menu steps you took to get to the Form/Report, as well as what you were doing on the Form/Report to get the issue you're having.
Have I provided enough detailed information? If you have an issue with a client, specifying the Client # allows Support to begin their research quickly. When having issues with a report, providing copies of reports is helpful and explaining what report parameters you used to generate the report are important pieces of information to know where to look. It is better to overstate information than to understate when submitting a ticket to the help desk.
Did I state the actual browser I was using at the time I experienced the issue? Since FAMCare is supported on all browsers except Internet Explorer - knowing which browser you were using can make all the difference and save our team time tracking down the issue. *There is a place to mark which browser you're using on the Help Desk form...
The Help desk does provide an Attach File feature in which you can attach screen shots or any other type of document you want to provide for support purposes. Screen shots can be a valuable tool in illustrating what steps the user has taken when the issue occurred. You can use your computer's Print Screen feature on your keyboard (usually Fn + Insert/PrtScr) then paste it into Microsoft Paint or even Microsoft Word.
The bottom line is Technical Support loves pictures!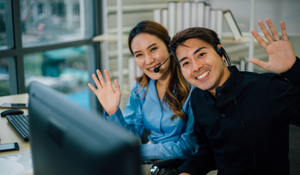 If you need assistance capturing a screen shot, please contact the Help Desk. By providing as much information as possible, you can shorten the time it takes to resolve the issue by reducing the time it takes the Support Staff to wait for a response for additional information. That's a win/win for everyone.