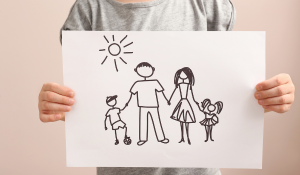 According to recent estimates, over 600,000 American children have recently been placed in foster care. Children who have been abused, neglected, or displaced rely on American social services agencies to help them find a safe home when their families can't.
This makes foster care one of the most challenging sectors for case managers. From compliance challenges to an ever-increasing workload and dealing with the most vulnerable of society, foster care agencies are an integral part of America's safety net.
Fortunately, there are case management solutions available to help foster care agencies with their work. If you're not sure why your agency requires a software solution, consider just a few of the benefits we are highlighting below.
Increase Data Accuracy
Every year, thousands of children enter the foster care system. Foster care agencies can improve data accuracy while reducing time spent manually entering information by digitizing the intake process. Important data can be safely stored and easily accessed. Nothing gets lost in the system. Additionally improved data accuracy coupled with easy advanced reporting options increases a foster care funding ability which extends its reach to help more children.
Speed Up Response Time
Children who're in foster care spend what seems an eternity waiting to be placed with a foster family or getting adopted. Therefore, using case management software can help case managers speed up their response time, facilitate more clients, and make sure that no child is left unattended. The ability to collect data from the field plus the collaborative abilities are two benefits.
Reduce Errors in Casework
Case managers dealing with the tremendous workload in foster care can make human errors. To avoid issues of compliance or, worse off, failure to cater to a child's needs, more and more foster care agencies are turning to software solutions.
Digitize Your Foster Care with FAMCare

We believe that when it comes to the welfare of the children you serve, protecting their data and making sure all casework goes smoothly and without any glitches we are helping you to PROTECT the children you serve. The time you save on paperwork and reporting is better time spent with the actual cases that deserve your attention. To learn more about software solutions for foster care agencies, we recommend the following articles from the FAMCare blog:
How the Right Social Services Software Can Improve the Adoption Process
5 Simple Ways to Manage Your Caseload Effectively
How Case Management Software Impacts Foster Care Services
Case Workers in Family Services Benefit from Social Services