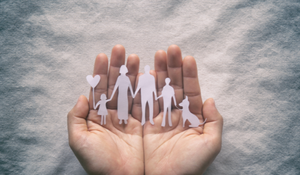 There are about 424,000 kids in foster care in the US, according to surveys . More than 5% of these kids have been in foster care for 5 years or longer, proving what social workers have been saying all along: better management of foster care needs to be a priority! Numerous governmental and nonprofit organizations work to enhance foster care and find these kids and teenagers better homes.
Foster care service providers can benefit greatly from case management software for social workers. Let's look at how foster care software can benefit your organization and, in turn, enable social workers to provide better services to those you serve.
Digitize Case Files
One of the most significant effects of case management software is the ability to digitize case files for foster care workers. With an increasing number of children in foster care, foster care services require applications to digitize these case files and optimize the entire process. Once these documents are uploaded to case management software, social workers will no longer have to deal with the hassle of maintaining a physical record of these files.
This means that foster care workers will no longer have to transport boxes of case files to courtrooms, meetings, and so on. When needed, they can easily access the files on their laptop, tablet, or smartphone. This can save time because case workers won't have to spend hours searching through binders and shelves for case documents. Furthermore, foster care workers can easily share these documents online with various authorized individuals such as judges and attorneys.
Focus on Improving Children's Living Conditions
The primary goal of foster care is to remove children from abusive living situations and place them in loving homes. However, the process necessitates a large number of resources, which are not always available. Foster care services can use case management software to make decisions that will improve a child's living conditions right away. When working with a child, these social workers or foster parents, for example, have access to their trauma history.
Furthermore, case management applications include calendars that alert foster care workers to upcoming deadlines. It is also advantageous to be able to integrate multiple providers into a single system for deadlines. Case management software helps workers navigate foster care services, allowing them to focus on their primary goal: improving the lives of children in foster care.
Bringing Siblings Together
Foster care management software keeps detailed records of each child's family history. This enables social workers to track their siblings in foster care and work to reunite them. Furthermore, case management software can track the goals of each case, encouraging social workers to adhere to those goals.

The software also improves communication among the various parties involved in foster care, such as foster families, biological families, and legal organizations.
FAMCare
Global Vision Technologies, the developers of FAMCare, is an industry leader for social services case management software. We have been assisting agencies in integrating best practices data collection and workflow processes for over 20 years.
Our goal is to support your mission of providing superior outcomes for those you serve.
Our staff has a special place in their hearts for Foster Care Services. I hope the recommended reading for this article reflects that. They contain both a blog post written by one of our amazing employees and a case study from one of our most cherished clients.
Aging Out...Child and Family Care
How Social Services Software Can Help Caseworkers Better Understand Family Situations