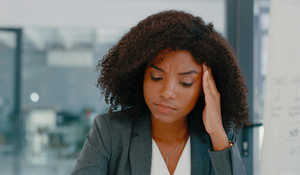 Struggling with staying on top of all of your cases? Worried that someone may fall through the cracks? Not sure how you can possibly help all of your clients achieve their best outcome?
As a former caseworker for DFCS, I've been there. I also know the transformation I had to go through to take control of my workday and case load.
Here are 5 tips for managing your caseload that may help!
Know your caseload – workers should know their caseload inside and out. It's important to familiarize yourself with your clients.
Prioritize your caseload – split your caseload into groups. This will help you see things that has to be done immediately. It's easy to be distracted by others in the office or paperwork that needs to be completed. Make a list.
Manage your time – don't wait until the last minute to see your clients. Managing your time is about being organized, preparing your day and prioritizing between urgent and non-urgent tasks. Tackle those difficult tasks early in the day.
Utilize supervision – talk to your supervisor about your caseload and any concerns you may have. Don't suffer in silence.
Don't panic – it's easy to become anxious and feel a sense of panic with dealing with a high caseload. This can often lead to stress; you are only one person and can only deal with one task at a time. Remember, getting a handle on your caseload is not something that can be learned overnight, but with time, some patience and practice you will get there.
Now, if you really want to optimize and streamline how you manage your cases, then a solid software system is most likely the way to go. If you're wondering about what to do next - check out our Unofficial Guide to Electronic Case Management for some ideas and direction. At the end of the day - you do whatever it is that you can to ensure you spend quality, focused time with your most vulnerable clients, not shuffling paperwork.
You can read more about issues/solutions for Social Services Industry News on our blog. Enjoy our content? Then please subscribe for instant, weekly or monthly updates!