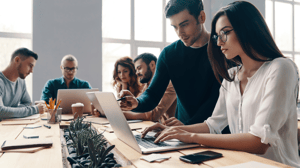 Human services organizations are undoubtedly one of the most critical drivers of our society.
Their vision and mission are directed toward improving people's lives by providing prompt and proper case assistance. They also cater to a diverse range of clients from various backgrounds, ethnicities, unique case complications, and legal requirements. And therefore, it's important that human services organizations should look into investing in configurable and customized case management solutions to improve their operations.
For a better understand of the difference between configurable and customized, we have your covered with our FAMCare Q & A. In this blog, we've highlighted a few solid reasons you may consider these options in a case management solution for your organization.