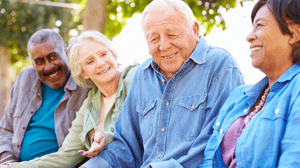 As America's population ages, the demand for effective and efficient senior services rises. As of right now, there are 55.8 million American people over the age of 65. A vast majority of these seniors need effective senior care and social services to help them navigate the challenges in their golden years.
Caseworkers in this field also face unique challenges. Managing complex cases, coordinating multiple services, and making sure that the well-being of their elderly clients is prioritized, it's not easy being a case manager in senior services.
Fortunately, technology has emerged as a powerful ally in breaking down barriers and transforming the landscape of senior services. Innovative case management software solutions are now playing a crucial role in revolutionizing senior services and improving how caseworkers manage cases and bring about positive change in the lives of our seniors.
In this blog today, let's discover how efficient case management software can help non-profits improve senior care.