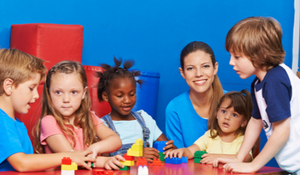 The history of the social work profession is the remarkable story of caring people responding to the evolving needs of societies marginalized. Since the first social work class was offered in the summer of 1898 at Columbia University, social workers have led the way developing private and charitable organizations to serve people in need.
A Short History of Caring
The Civil War - Based on the need created by the upheaval of the Civil War (1861-1865), major social welfare initiatives, such as the U.S. Sanitary Commission and the American Red Cross, emerged. The first federal social welfare program, referred to as the Freedmen's Bureau, began in 1865 as a means to help newly emancipated slaves.
The Industrial Revolution - Settlement houses were created in response to some of the societal changes caused by industrial expansion. Settlement houses were neighborhood-based organizations that provide services specific to the needs of their neighborhoods. The first U.S. settlement, the Neighborhood Guild, began in New York City in 1886. In 1889, Jane Addams and Ellen Gates Starr created The Hull House, the most famous American settlement house. The residents of Hull House offered public education programs to everyone in the community along with social services such as a public kitchen, access to public baths, and a nursery.
Child Care
Even before the founding of the legendary Hull House, Every Child's Hope (ECH) was founded in 1858 as an orphanage for immigrant children who lost their parents in cholera outbreaks.
We are honored to collaborate with Every Child's Hope, which has been around for 164 years, as a customer. This agency of caring social work professionals is perhaps the best example of the elaborate and long-lasting program development that epitomizes the professional evolution and enduring dedication of social workers for over 200 years in America.
"We provide hope for every child, healing for every family, every day."
In St. Louis, Missouri, as the needs of children and families evolved over the past century and a half, the services and programs of Each Child's Hope have adapted to meet those ever-changing needs. While ECH is no longer an orphanage, caring for vulnerable children is still at the heart of each program. More than 200 staff members across Missouri continue to be dedicated to preventing child abuse, treating emotional trauma, and providing aftercare and follow-up services. Each year ECH helps more than 1,400 youth and children find healing and hope for their futures.
Our Programs
Our St. Louis campus offers 24-hour therapeutic residential care for up to 30 emotionally troubled, neglected, and abused children ages six to 18.
Kansas City Steppingstone is a transitional living program working with young people ages 16-21 that helps them transition safely and successfully into independence. The program is based on positive youth development strategies and provides housing, employment services, education counseling, life skills training, and permanency planning.
The Early Education Center at ECH offers Early Head Start and Head Start licensed, accredited care to children ages six weeks to six years old. Certified teachers lead all classrooms in an age-appropriate, creative curriculum which allows the children to explore topics they are interested in and builds on their natural enthusiasm for learning.
Family Solutions for Kids (FSK) is a program designed to help parents and children who are facing challenges in their family functioning. FSK is a free, in-home intervention program tailored to meet the distinct needs of every family served. The program is available to any St. Louis County or Franklin County family with identified youth ages 4 to 19. Participation in this program is voluntary and offers:
Individual therapy
Family therapy
Trauma-focused cognitive-behavioral therapy
Psychiatric services, if applicable
Educational advocacy/support
Parent education/coaching
Communication skills training
Child development education
Linkage with other community resources
24-hour emergency phone number
No More Fagan's
The evolution of this dedicated agency over 164 years from a simple orphanage to a collection of sophisticated services is a remarkable accomplishment. Young Oliver no longer needs Fagan to teach him survival as a pickpocket. Each Child's Hope will show him a better way.
If you want to learn more about the incredible work performed by the clients we serve, please read the following...
High Level Tech for High Standards of Care
Rite of Passage: A Family-focused Approach to Case Management
Why Focusing on the Small Details Makes a BIG Difference In Nonprofit Case Management