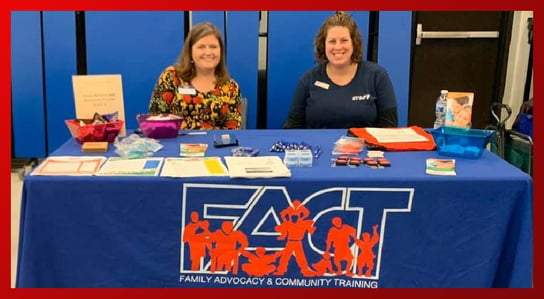 Some people say that the devil is in the details, but some say details can be a devil to deal with! According to Heather Lytle, Executive Director of F.A.C.T. (Family Advocacy and Community Training), an agency that mentors and empowers families to improve the quality of life and opportunities for children and adults with disabilities, "FAMCare was our first choice for case management because they understand that a small, family organization of 40 employees needs a software that focuses on the details without being too clinical." F.A.C.T. has been a FAMCare client since 2014 and chose them over several other products because of their ability to modify the software to fit F.A.C.T.'s needs, as well as the constant technical support that FAMCare offers its clients.
In fact, through its Rapid Case Management software, FAMCare is able to fulfill its mission to "close the gap between human and services." FAMCare not only ensures HIPAA compliance but provides easy to use data management, reporting, and is able to be used anywhere that social workers/case workers go. "We are serving families with disabilities and going into the home, so we needed a software that allowed parent support partners and educational advocates to enter their travel time, enter time for activities, and then enter travel time back to the office. This allows us to separate activity time versus travel time," stated Lytle.

Beyond that, "The biggest thing that FAMCare offers us is the ability to create our own reports. All information entered into that system, can be collected in a report of my own making. I can create any report that I want, save as many of those that can be used repetitively, download the data into excel and then filter as needed. I can then tally, assess, monitor productivity and trends related to specific pieces of data, " Ms. Lytle stated. "I'm able to separate findings per county, staff member, funding stream, or even zip code. The software gives us the ability to collect all data necessary for reports to our funders as well as to see the progress families make as our services continue as proven by a study done through UMKC (University of Missouri-Kansas City)," said Lytle.



Additionally, through a super responsive technical team, F.A.C.T. has never gone more than 3 hours for a response to an issue. "If it is an emergency, they give immediate help. They are always working on ways to improve the software, always upgrading it, always making it better for all of their partner agencies," concluded Lytle.

Currently FAMCare is working on a GPS addition to their software so that clients can see where case managers and advocates are making their notes, thus developing a way for the agency to track by county, see where staff are, and increase efficiency. "If you have 40-60 families on a caseload, you can group them together based on their GPS coordinates to build the most efficient caseloads for staff as caseloads can be chosen based on location. That way staff aren't driving 25 miles from one family home to another," stated Lytle. (Click Here...to learn more about FAMCare's Mapping Features).

If you want more control and efficiency built into your case management system but think your options are very limited, then check out our UNOFFICIAL Guide to Nonprofit "Electronic" Case Management HERE .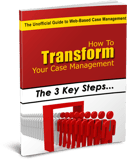 Editor's Note: This post was originally published in June 2020 and has been updated with additional information.