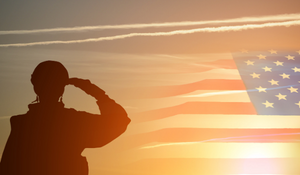 According to Department of Veterans Affairs estimates, there are more than a hundred registered veteran service organizations in the United States. These social service organizations have assisted numerous former veterans and their families by providing services to this distinguished group.
However, as the number of veterans continues to rise, these non-profits are becoming overburdened. Veteran services are in desperate need of reforms to continue serving millions of former military personnel and families.
What Does a Veteran Service Do?
Veteran services can assist a former military member or their family in a variety of ways. From ensuring that veterans receive adequate mental health care to ensuring that their families' educational, financial, and medical needs are met after they pass away. Veteran services are non-profit organizations dedicated to the rehabilitation and assistance of American veterans and their families.
How to Improve Veteran Services
Here are some tips for becoming more agile and expanding your services.
Start a Digital Transformation
Adopting technology, such as cloud-based non-profit software, can significantly improve your services. Technology will assist you in increasing efficiency, becoming more productive, and providing comprehensive services.
Use Data and Reporting Analytics
As of 2021, the country had over 19 million veterans. To assist as many of them as possible, you must fully automate your data collection process by using digital data and reporting tools.
Reduce Redundancy
Stop wasting time on monotonous tasks. Technology can add value to your case workers lives by simplifying the onboarding process and freeing up time. Services can then be provided to a larger group and expanded.

Upgrading Your Veteran Services
The need for technology in social services agencies became strikingly evident during the pandemic. However, virtual management isn't the only perk to upgrading your technology. Technology especially designed for human service agencies can effectively reduce the amount of time and effort workers must expend on daily tasks. From daily managing caseloads, to compiling large amounts of data needed for reporting, a robust case management software platform can significantly improve a non-profit's operations from top to bottom.
FAMCare
We are proud to provide powerful veteran services case management software to help these agencies manage their clients. We believe that those who have served, protecting our country, deserve all the best attention, we can give them, to meet their needs and protect their physical, mental and financial well-being once they come home. This is the "why" behind our veteran services case management software.
If you enjoyed reading this blog, then don't stop here! You can read more about issues and solutions for our veterans on our blog.
Recommended Readings:
Tips for Helping Veterans Cope With PTSD
Female Veterans...A Unique Population