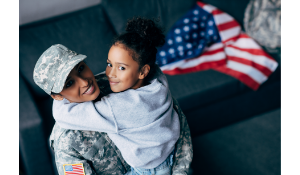 In 2020, 2 million women were veterans of the armed forces. Since they accounted for only 10 percent of the total veteran population, they tended to be understudied, if not ignored. The Department of Veterans Affairs predicts, however, that by 2040 women will make up more than 18% of the veteran population and will definitely garner more concern and attention.
Transition Challenges
As more female troops transition from active duty to civilian life, they will face unique challenges.
Lack of a community of fellow female vets where women can freely share their experiences during the transition.
Lack of child-care assistance for single mothers.
Financial instability due to a loss of income as their successful military careers do not transition to civilian life. Mini case study – (When she left the military in 2005, Jodie M. Grenier went from being on a team of intelligence analysts reporting to then-Marine Corps Gen. Jim Mattis, with a top security clearance, to waiting tables.)
Military communication skills are considered awkward in civilian life. The military encourages a direct communication style that many civilian workplaces might not understand, and the societal penalty for directness is higher for women than men.
Career military women are particularly unsuited for civilian occupations. "It took the Army 17 years to get me to the rank of major, so there is no program that is going to be three to six months that is going to prepare me for civilian life," Jas Boothe, who founded Final Salute Inc, said. "America needs to carry the torch and go beyond the handshake and 'thank you for your service'. We need a boot camp that is longer and effective."
Social Workers Supporting Female Veterans
The last time this blog turned the spotlight of honor on our female veterans, there was not enough space to recognize the organizations hard at work supporting these dedicated women and their families. Permit us to recognize them below:
Foundation for Women Warriors – This foundation provides one-day, professional development workshops that bring women veterans together with leaders in business and academia to teach about negotiating salary, self-branding, and creating a sense of community.
Final Salute Inc. – Their program called H.O.M.E., provides a full range of transition services like housing, food, clothing, and child-care assistance. Their other program, S.A.F.E., offers financial education to help with financial planning.
Institute for Veterans and Military Families – Their program called, VWise, is a women-focused training program in entrepreneurship and small business management that provides tools, ongoing support and business mentorship to female veterans.
Onward to Opportunity – This program, run by Syracuse's Institute for Veterans and Military Families, provides certification, professional mentorship and connection to a vast network of employers for placement service.
America Serves – is the country's first coordinated system of public, private, and non-profit organizations working together to serve veterans, transitioning service members, and their families.
Hats Off
Looking beyond the apparent to uncover the needs of this underserved population of female veterans is the work of skilled and dedicated social workers across this country. Knowing that someone understands, and cares is the beginning of healing for many of these dedicated, courageous women.
One young female veteran struggling to restart her civilian life told us, "I didn't think anyone knew I was even out here trying to get my life together. After I mustered out, I figured the military brass forgot about me, and I didn't know who to turn to. Then I heard about Final Salute and gave them a call. It was like they knew who I was and were waiting for me to call. They were wonderful to me. I finally felt that someone cared about my service and wanted to help me get on my feet. Thank you all so much for noticing me."
You can read more about issues/solutions for Veterans/Veterans Issues on our blog. Enjoy our content? Then please subscribe for instant, weekly or monthly updates!