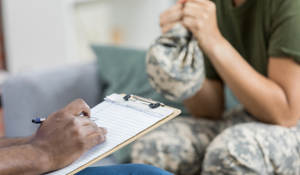 While serving their country, military personnel may encounter a variety of terrifying situation. Thousands of veterans have been left scarred by their experiences, leading to post-traumatic stress disorder (PTSD). Veteran's PTSD is a significant challenge and a serious issue, but many retired military personnel and their families are unaware of the diagnosis or where to seek treatment. Because PTSD has an impact on mental health and can be hidden, health professionals and other may find it difficult to assess its severity.
Let's look at some tips and suggestions for assisting veterans and their families who are dealing with PTSD.
Encouragement Towards Seeking Counseling or Help
The most difficult aspect of treating a veteran with PTSD is convincing the veteran that he or she has a mental health problem that needs to be addressed. One strategy for assisting veterans with PTSD is to encourage them to seek therapy or counseling.
Possible causes for veterans' hesitation to obtain mental health therapy or counseling involve:
Fear of future career difficulties
Sign of incompetence or weakness
Uncertainty regarding the outcomes of such therapies.
That's why it is important for family members or loved ones to encourage military personnel to seek medical assistance as soon as possible.
Ask Veterans to Become Members of a Support System Group
Support group therapy can help veterans by connecting them with a network of other military personnel who have been through similar experiences.
A health-related support system can assist a veteran with both medical and emotional needs. A person's relationship with a medical professional may not provide the necessary help and support, and friends and family members may be unaware of the condition or therapy. A support network of people who have had similar experiences can help to bridge the gap between physical and emotional needs.
Increase Awareness About PTSD
Inadequate knowledge of the condition is a major barrier to the proper care and recovery of veterans suffering from PTSD. Veterans' family members and friends can educate them about PTSD and its potential symptoms.
Recognizing the various effects, causes, and symptoms of PTSD can help family members of veterans clear up misconceptions about the disorder.
This may result in increased public support and recognition of veterans suffering from PTSD.
PTSD is a difficult condition that may have a negative impact on the quality of life for many veterans. However, with these tips and services, veterans and their families can look into ways to combat PTSD and encourage former service members to live healthy and productive lives.
Helping Serve Those Who Have Served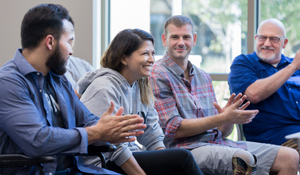 FAMCare offers powerful veteran services case management software to help social workers manage their clients. We believe that those who have served, protecting our country, deserve all the best attention, we can give them, to meet their needs and protect their physical, mental and financial well-being once they come home. This is the "why" behind our veteran services case management software.
If you enjoyed reading this blog, then don't stop here! You can read more about issues/solutions for mental health/veterans on our blog. Enjoy our content? Then please subscribe for instant, weekly or monthly updates!
Recommended Readings:
Female Veterans...A Unique Population