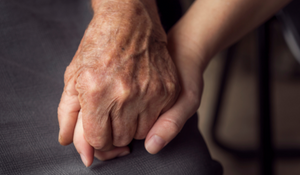 Ever since we published The Aging Tidal Wave, this blog has been tracking how the long-term care industry is accommodating the 3 million baby boomers swamping it every year. This week we're taking a closer look at how the nursing home component of long-term care is holding up.
Economic Turmoil
Nursing homes across the country are in economic turmoil. "There's going to be a hollowing out of nursing homes," said Vincent Mor, a Brown University School of Public Health professor. "The issue of facilities closing is going to be a real factor. They'll close particularly in rural areas, and they'll close particularly in communities that mostly serve poor people."
More than 300 homes closed or are winding down operations since 2020, according to an analysis of federal data by the American Health Care Association and National Center for Assisted Living.
"There is a question about the long-term sustainability of some homes in some communities," said Katie Smith Sloan, president and CEO of LeadingAge. "It may not be closing the home altogether, but many of our members have taken their beds offline, closed a wing, or converted it to something else."
"The pandemic has thrown the long-term care industry into a tailspin," says Andy Edeburn, a consultant to the industry. "Not all nursing homes are going to come back," he added. "I don't know that the nursing home industry will ever go back to the way it was...It's an industry in crisis for a number of reasons."
Financial Shortfalls
Long-standing financial shortfalls, largely due to Medicaid underfunding, have been magnified by the COVID-19 pandemic.
On April 11, the Centers for Medicare and Medicaid Services proposed a $320 million pay cut that nursing home operators say will only exacerbate the industry's challenges.
The American Health Care Association estimates that the long-term care industry has lost $94 billion due to the increased costs needed to fight the pandemic and declining revenues. In 2020 alone, nursing homes spent roughly $30 billion on personal protective equipment (PPE) and additional staffing.
60% of nursing home residents rely on Medicaid for their daily care, and without an increase in Medicaid reimbursement rates, most nursing homes will be unable to afford the substantive reforms required to continue improving quality of care.
More than 1,600 nursing homes could close this year as a result of mounting financial challenges.
Worker Shortages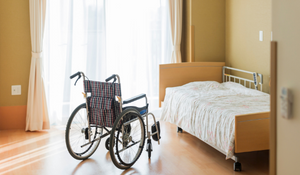 In addition, the pandemic has worsened chronic workforce shortages.
According to AARP, at least 20% of nursing homes nationwide have reported a shortage of direct care workers.
A 577-page report issued by the National Academies of Sciences, Engineering and Medicine on April 6 cited decades of underfunding and a lack of accountability on how those funds are spent. One result has been low staff salaries and benefits that made nursing homes a "highly undesirable place of employment," the report said.
Casting further uncertainly is the Biden administration's sweeping reforms that would require minimum staffing levels and improved oversight of infection control.
Dozens of homes have reduced the number of beds they operate because they don't have enough workers. Nursing homes have shut down 2,116 beds at nursing facilities since 2020 – the equivalent of about 30 facilities with an average of 70 beds.
"The staffing crunch means homes can't handle everyone who seeks care," said John Sauer, president and CEO of the Wisconsin chapter of LeadingAge. At the time, Wisconsin nursing facilities alone had 23,000 job openings.
Nearly 60% of nursing homes are limiting new admissions due to staffing shortages.
Drastic decline in Patient Census
In 2020 and 2021, nursing home occupancy declined by 16.5% to 68.5%. The pandemic accelerated the drop.
The coronavirus ravaged long-term care facilities across the country, killing more than 200,000 residents and staff, almost 20% of the U.S.'s total COVID-19 fatalities.
This caused families to stop admitting loved ones to nursing homes and caused the industry's reputation, hardly glowing pre-pandemic, to sink even lower.
Fewer patients mean a further reduction in revenues exacerbating the economic crisis and pushing more nursing homes out of business.
Let's Sum It Up
The nursing home component of the long-term care industry is in a downward spiral. The COVID-19 caused fatality of residents and reputation has temporarily interrupted the tidal wave of demand, but experts say the tsunami of retirees is about to again flood the market and, with nursing homes disappearing, our ability to care for our elderly will be dramatically diminished. The crisis deepens.
What others are reading on the FAMCare Blog:
Benevolent Ageism "They Treat Me Like I'm Old and Stupid"
Resources for Helping A Senior Friend Out of A Slump
Click here for your FREE copy of The Aging Tidal Wave