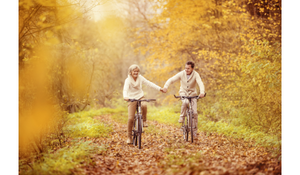 Today's blog is written by guest blogger, Beverly Nelson, from Stand Up for Caregivers! We truly appreciate her for sharing these helpful insights.
We all have rough periods in life. For seniors, however, slumps can be significantly harder to get out of, especially if they don't have family around to offer support. Fortunately, friends, neighbors, and other community members have the power to make a difference for a senior feeling down.
Revitalize Their Space
Giving their home a facelift can make a big difference.
Get Them Involved
Some seniors isolate themselves when they're down. Help them turn it around.
Help your friend find peer groups and other forms of community.
For example, many seniors enjoy book clubs or art classes.
Invite them to events where they can meet new people.
Help Them Stay Healthy
Support your friend on their path to wellness:
Nutritional deficiencies can cause low mood and energy in seniors: They may need to get a nutritional workup.
Offer to exercise with them to help them get back on a healthier track.
If these interventions don't improve their mood, encourage them to talk to a professional about mental health care.
Ultimately, the best thing you can do for an older friend who's feeling down is let them know they can turn to you. It's easy to feel lonely or isolated in the senior years, especially if you don't have family nearby. Make sure your friend knows that you're there for them, and you can make a big difference in their lives.
You can read more about issues/solutions for Elderly/Aging Long Term Care on our blog. Enjoy our content? Then please subscribe for instant, weekly or monthly updates!