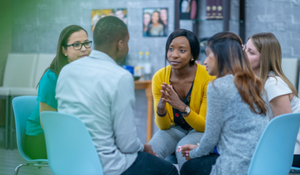 In a recent study, 81% of teenagers between the ages of thirteen and seventeen reported experiencing more severe stress. Schools are working harder than ever to support their students by integrating social-emotional learning (SEL) into curricula, expanding the availability of mental health services, and enabling teachers to identify the signs of a student's emotional distress and collaborate with social workers or counselors to promptly resolve particular cases.
Let's take a look at how you can support the students' complete social and mental well-being.
Practice mindfulness

Children who practice mindfulness find it easier to de-stress and also have information flow more readily to the brain, improving their ability to make wise decisions and retain knowledge. Set up frequent breaks to help them practice mindfulness for the students to assess their mental state. Ask them to take a moment to stretch or even just take a few deep breaths.



Destigmatize

After discussing SEL with the class, ask them to make vibrant art posters with statements that support awareness about mental health. A study undertaken by Columbia University suggested that doing art reduces stress levels. The art posters should then be displayed in the classroom to serve as a continual reminder to the students that mental illness must not be stigmatized.



Keep the student records

When students advance from one grade to another or change their school completely, each change of environment that occurs threatens the continuity of treatment.
By combining sophisticated record-keeping and standardized screening methods, counselors, schools, or social workers can guarantee that every student keeps getting access to mental well-being support services, regardless of location.



Develop coping skills

Long-term emotional stability can be positively influenced by teaching students coping mechanisms for anger, anxiety, stress, and other unpleasant emotions. You can encourage the students to cope with their mental stress by doing the following:
Encourage them to speak their heart out with someone they can trust.
Put on the music and dance.
Squeeze a stress ball.
Do some physical activity like meditation, yoga, or walking in a park.
Keep a journal to track their own mental health about the stressors and de-stressors.
Who We Are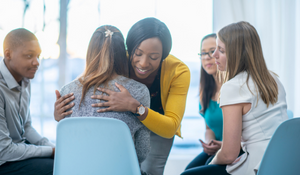 Social workers work hard to help and safeguard society's most vulnerable citizens. For more than 20 years, FAMCare social services software has been a pioneer for organizations wishing to enhance how they manage data and outcomes for society's most vulnerable.
However, we remain committed to being more than just another case management software company. We provide articles on our blog that draw attention to and educate readers about significant social issues that have an impact on society. We've selected a few other blogs that we think you'll find pertinent.
Ways Parents Can Prevent School Bullying
Preventing Teen Suicide: Tips for Parents & Educators
Consequences of Homelessness on Student Education