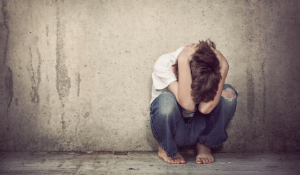 For young people, suicide is the third most common cause of death. Suicide can be avoided, though. Young people who are thinking about suicide usually show indicators of despair. Knowing about these symptoms can help friends, family, and educators act promptly and get the aid they require. Numerous social care providers are making an effort to deal with teen mental health difficulties and raise awareness that could be the difference between life and death. Let's shine some light on the subject and determine how we can work together to prevent teen suicide.
Parent Participation
Because they frequently interact with their children to assess the risk and are aware of their histories, including recent traumatic experiences, mental health histories, prior suicidal acts, and family-related concerns, parents are important contributors in recognizing suicide risk. It is the responsibility of the parents to seek mental health assistance for their child as soon as they notice any strange conduct.
Here's what you can do as a parent to prevent suicide:
When a child threatens you with suicide
Even if the teenager settles down or tells the parent that they didn't really mean it, you should always take warnings seriously. Don't assume that the threat is just about getting attention.
Access support from the school psychologist
If you observe any unusual or depressive behavior from your teenager and are hesitant to talk to your child directly about it, you can ask the school to access the school psychologist's support.
Stay updated about the psychologist's support
To make sure that the school support is the most comfortable and safest setting for your teenager, you need to stay in touch with the school psychologist.
Educator Participation
Children and teenagers spend a significant chunk of the day in school under the supervision of teachers. Effective suicide prevention is built on a healthy school environment through student norms of behavior and a trustworthy relationship between instructors and students. It involves the entire school community in implementing and supporting mental health resources.
As a result, educators need to be cautious in watching out for suicide behavior and aware of its warning signals. The entire school staff should make an effort to create a setting where kids feel at ease giving this kind of information.
Teachers, psychologists, and the administration must be taught to intervene and offer assistance when a child is thought to be thinking about harming himself or herself.
Who We Are
Social workers work hard to help and safeguard society's most vulnerable citizens. For more than 20 years, FAMCare social services software has been a pioneer for organizations wishing to enhance how they manage data and outcomes for society's most vulnerable.
However, we remain committed to being more than just another case management software company. We provide articles on our blog that draw attention to and educate readers about significant social issues that have an impact on society. We've selected a few other blogs that we think you'll find pertinent.
Consequences of Homelessness on Student Education
How Adverse Childhood Experiences Affect Long-Term Health