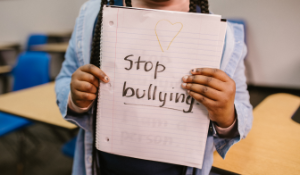 Bullying is a pervasive problem in schools across the United States. According to the National Center for Education Statistics, about one-third of students aged 12-18 reported being bullied during the school year. The most common type of bullying is verbal abuse, including name-calling, teasing, and making fun of someone. Other types of bullying include physical abuse, cyberbullying, and social exclusion.
No parent wants to see their child suffer at the hands of a bully. School bullying can have lasting effects on a child's emotional and psychological well-being. As a parent, there are ways you can help prevent your child from being bullied at school. By being aware of the signs of bullying, talking to your child about bullying, and working with the school, you can help make your child's school experience positive. Here are some tips to assist parents in helping their kids. Additionally, websites like stopbullying.gov offer parents a wealth of information.
Be Aware of the Signs of Bullying
If you suspect that your child is being bullied, there are some common signs to look for. Your child may be withdrawn or seem depressed, have changes in their eating habits, have difficulty sleeping, or be extremely anxious. They may also have cuts or bruises or complain of headaches or stomach aches. If you see any of these signs, talk to your child and ask them if anything is wrong.
Talk to Your Child about Bullying
Parents need to talk to their children about bullying. Discuss what bullying is, how it makes people feel, and what the child can do if they are bullied or see someone being bullied. Teach your child never to bully others and tell an adult if they are being bullied or see someone getting bullied.
Work with the School
If you are concerned about your child being bullied, talk to the school. Schools should have an anti-bullying policy in place and should be willing to work with parents to address any bullying concerns. Schools should also have a process for reporting bullying and should take steps to investigate any reports of bullying.
Monitor Your Child's Use of Technology
With the rise of technology, bullying can now take place online and in person. Parents should monitor their child's use of technology and know who they are talking to online. Teaching your children how to properly protect themselves when using emails, social media and any type of technology is vital.
Understanding privacy setting and password safety isn't just for adults. Don't forget to make sure your in the loop by following you child on any social media that you allow them to use. Bullying can happen on any type of social media platform.
Be a Role Model
Children learn from watching their parents. If you are a role model for kindness and respect, your child is more likely to be kind and respectful to others. If you react angrily to bullies, your child may learn to do the same. Showing kindness and compassion to others, even those who are mean or cruel, can help your child stand up to bullies.
Who We Are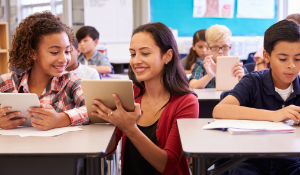 Social workers work hard to help and safeguard society's most vulnerable citizens. For more than 20 years, FAMCare social services software has been a pioneer for organizations wishing to enhance how they manage data and outcomes for society's most vulnerable.
However, we remain committed to being more than just another case management software company. We provide articles on our blog that draw attention to and educate readers about significant social issues that have an impact on society. We've selected a few other blogs that we think you'll find pertinent.
Preventing Teen Suicide: Tips for Parents & Educators
Consequences of Homelessness on Student Education
How Adverse Childhood Experiences Affect Long-Term Health