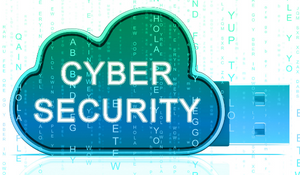 According to surveys, in the first half of 2022, approximately 53 million companies and individuals were victims of successful cyberattacks and data breaches. These figures are concerning, especially when you consider that cybercriminals have targeted all types of businesses, including non-profits, that have a weak cybersecurity structure. Non-profit organizations deal with sensitive data such as clients' family histories, locations, and medical records, which must be protected, emphasizing the importance of non-profit cybersecurity.

This blog discusses how to effectively improve cybersecurity in non-profits.
Train All Employees About Cybersecurity Procedures
Cybersecurity is a process that necessitates the participation of every employee in a non-profit organization. If every caseworker fails to exercise due diligence in keeping the information and your non-profit organization secure, your non-secure profit's data and files will be jeopardized. As a result, non-profit organizations must secure their systems with more than just strong passwords. For added security, you can add a multi-factor authentication option to each caseworker's device. Also, make sure to have scheduled security trainings with up-to-date information.
Caseworkers and other employees at a non-profit organization should also be trained in detecting scam emails or suspicious links. Training can help employees from being tricked into clicking on malicious links or downloading software from emails as it allows the malware to enter your system and get access to sensitive information.
Upload Data on Encrypted Clouds
One of the most effective ways to protect your data is to upload it to a password-protected and encrypted cloud. A cloud-based data storage system will allow you to store your data in a secure server, on-site or off-site, protecting it from cybercriminals.
Another benefit of storing data on the cloud is that even if cybercriminals manage to access and delete some data from your systems, you can easily recover it. Only allow authorized caseworkers to access the cloud to enhance your non-profit's cybersecurity.
Conduct Regular Cybersecurity Audits

Like all other technologies, cybercriminals' methods to target non-profits also evolve constantly. So, it's essential to assess the cybersecurity practices implemented in your organization regularly and ensure that they're effective enough to prevent new cyberattacks. Based on these audits, you can improve your cybersecurity practices annually.
Looking for Secure Solutions
You may safeguard the information of your clients and preserve the good name of your non-profit organization by using the techniques above. But keep in mind when choosing external platforms or companies to deal with, you need to make sure they take cybersecurity seriously.
For example, when you're choosing something as important as social services software make sure you pick a secure, HIPAA-compliant software solution. You want to make sure that your case management software is equipped with the best tools to keep your non-profit data secure.
Global Vision Technologies the developer of FAMCare, a nonprofit case management software, has been helping agencies improve their efficiency and protect their data for over 20 years. To find out our Unique Advantages click here.
Recommended Readings:
Why Social Workers Are Vulnerable to Privacy Breaches and What You Can Do About It
3 of the Best Tips and Practices to Keep Nonprofit Data Secure
Technology Disrupting the Status Quo
Technology...The Heart of The Matter