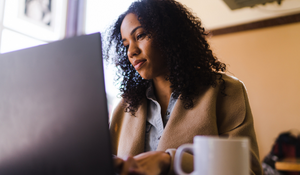 Maintaining data security is a top priority for nonprofits for a variety of reasons.
Non-profits are typically associated with a variety of donors, and the relationship that a non-profit has with them is delicate. As a result, protecting their personal information is a top priority for any organization.
Furthermore, non-profits, such as those that handle human services cases, typically deal with a number of cases involving people or youth in vulnerable situations. As a result, having their personal information compromised or stolen is simply unacceptable. A data breach would directly contradict the non-primary profit's goal, which is to protect the vulnerable. Here are a few easy ways non-profits can protect their data.
The Importance of Protecting Mobile Devices and Data
Caseworkers in non-profits spend a significant amount of time away from their desks. They could be attending meetings or making house calls, for example. Many of them will also require remote access to the case management system in order to create case notes and retrieve forms.
However, securing mobile devices may necessitate additional effort. Employees must first protect their passwords with MFA and other strategies. Furthermore, encryption software should be considered for email security, and mobile device permission settings should be reviewed to ensure that no one can hack and track the device's location or access the calendar or other important information.
Multi-Factor Authentication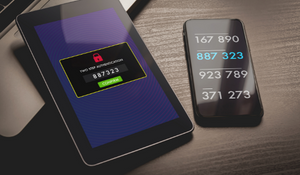 The greater the scale of your operation, the more important multi-factor authentication becomes. Multi-factor authentication is essentially a two-step verification process that a user must go through when accessing a system.
Typically, this would entail the employee or caseworkers entering a username and password, as is the standard procedure. However, the system would then request additional information, such as a one-time security code obtained by phone or email, or a specific ID card number. MFA is widely used in organizations because it is relatively inexpensive and simple for employees to use.
Have A Plan of Action
In general, a non-profit must prioritize data security and take appropriate measures. This includes training staff and volunteers in best practices for data security and educating them on potential risks. The non-profit should also take the time to educate employees about HIPAA compliance and what to do if data is compromised. Most organizations have someone, if not several people, on standby to assist and intervene if anything goes wrong.
If your organization chooses nonprofit software to manage and analyze data, you must ensure that security is a priority and meets your agencies standards. Case management software should be able to keep your data secure, HIPAA compliant, and is regularly updated.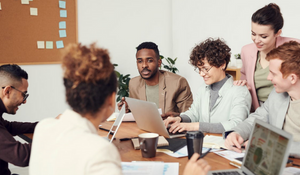 Global Vision Technologies the developer of FAMCare, a nonprofit case management software, has been helping agencies improve their efficiency and protect their data for over 20 years. To find out our Unique Advantages click here.
Suggested Readings:
Technology Disrupting the Status Quo
Technology...The Heart of The Matter
Methods for Non-Profit Organization to Improve Their Digital Maturity