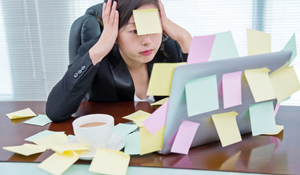 Employee burnout exists, and according to a recent survey, 23% of full-time workers in the United States experience burnout the majority of the time during the work week. So, if you're a nonprofit leader and you notice that your case workers aren't as enthusiastic as they used to be or are falling behind in their daily tasks, it may be time to look into whether job burnout could be the issue.
While there are numerous traditional methods for motivating caseworkers, we have compiled a list of steps that social service agencies can take on their own. This is to ensure that your case managers are not neglecting themselves or their mental health while serving their communities.
Encourage Communication
In today's world, open communication with your team is essential. It is especially important for caseworkers in the human services field. They manage and provide services to marginalized populations, which can have a negative impact on their mental health. Make a point of paying attention to your case managers' emotions on a regular basis.
Regularly schedule meetings that give your team a positive/productive space to share concerns and receive support. Learning to listen can be a nonprofit leader's greatest asset.
Prioritize Mental Health
We understand that working in the non-profit sector in the United States has become extremely demanding, particularly in the aftermath of the pandemic. However, this does not mean that human service organizations should disregard the importance of their employees' mental health. Tell your case managers to take time off and maintain a healthy work-life balance in order to keep their mental health in check. Make sure that both your leadership and employees have access to support.
Assign a Realistic and Manageable Workload
As many as 40 percent of people are willing to leave their jobs due to overwork, a survey reports. Non-profits must make sure that people are assigned work according to their capacity. Implement equitable distribution to avoid unmanageable workload becoming one of the reasons your case managers feel burnt out. Making sure that recovery time and breaks are a part of your team's plan. Leadership needs to ensure that expectations are clear and provide transparent feedback.
Invest in Upskilling
If you don't want your case managers to abandon ship and continue to work with you, offer them incentives to do so. To do so, you can invest in upskilling them, accommodating their needs, helping them find their purpose and cultivating a collaborative culture at your nonprofit.
Embracing Technology Solutions
It is critical to keep your caseworkers engaged. Adopting technological solutions is one way to accomplish this. We've seen the impact that cloud-based case management software has on an organization. Nonprofit software will assist them in increasing their efficiency, achieving a better work-life balance, and reporting higher productivity.

Technology can also help in other ways, such as by allowing you to work from home, increasing productivity, mobilizing your case managers, and improving funding.
Together We Can Make a Difference
Burnout does not only affect the nonprofit/human service sector. However, because of the critical work that case managers perform, we should all be looking for new and better ways to prevent and improve case manager job burnout. Below are some additional links to useful resources.
How to Prevent Employee Burnout by GALLUP
5 Tips to Help Social Workers Avoid Burnout