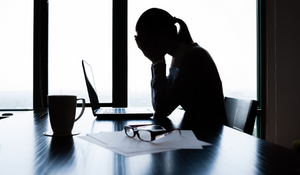 Today's blog is written by guest blogger, Sharon Wagner, from Senior Friendly. We truly appreciate her for sharing these wonderful insights for social workers to help avoid burnout.
As a social worker, you're dedicated to your job. You've chosen the path that God meant for you, and you truly love what you do. Yet it can be hard for you to set boundaries between your work and your life, which can quickly lead to burnout. If you're struggling in your career, Global Vision Technologies has some tips to help you avoid stress and heal from burnout.
Start Your Own Business
What if working long hours has taken such a toll on you that you're considering other career paths? You don't necessarily have to leave the social services field in order to achieve more control over your schedule - instead, you could consider going into business for yourself. If you intend to start your own business, you'll need to obtain a tax ID number, also known as an EIN. This identifies your business with the IRS and allows them to track your payroll. In addition, filing an EIN application will make it much easier for you to file federal and state taxes both quarterly and annually.
Another option you should definitely consider is going back to school to earn a Bachelor of Education online. That will give you a massive advantage over the competition, and thanks to the flexibility of online learning platforms, you can progress at your own pace and implement what you've learned as you go.
Take Vacation Time
In this field, it can be tough to talk yourself into taking a vacation. After all, you care deeply about the children you work with, and you don't want to step away from them! But sometimes, you need time away from work to truly relax and clear your mind. Go over your vacation day policy and start planning your next getaway, even if it's just for a long weekend!
Practice Self-Care
When you get home from work, how do you spend your time? You can make the most of your downtime by choosing activities that allow you to recharge. On the weekends, you can even schedule "self-care" days to truly pamper yourself. My Imperfect Life recommends trying meditation and breathing exercises, listening to a playlist of your favorite music, going for a walk, or keeping up with a soothing skincare routine.
Watch Your Media Diet
Do you tend to spend a lot of time scrolling through social media or watching the news? It can be easy to turn to these outlets when you're bored, but when you already experience a lot of stress at work, it's best to stick with positive media. Camille Styles recommends leaving your phone off at the dinner table, choosing one or two times per day to check social media and unfollowing accounts that don't inspire you. If you do need to check the news, keep it short and sweet just so that you can stay informed. You could also trade screen time for reading time and create a routine of reading the Bible after work.
Turn to Prayer
Of course, if you're feeling burnt out by work, it never hurts to spend more time in prayer. No matter what you're facing in your job, God is always there to comfort you. You can pray for strength, guidance, or direction on what to do next. He can help you refocus on what matters most. You don't need lots of time to pray, either - you can pray for a few minutes whenever you need to.
When you're working in social services, you often commit long hours to your job – and it can be hard to forget about work at the end of the day. But you deserve to take good care of yourself on and off the clock. With these tips, you'll be able to make time for your mental, physical, and spiritual health.
What others are reading about on the FAMCare Blog:
4 Time Management Tips for Social Workers
Holiday Survival Guide for Social Workers
Case Worker Burnout = Turnover
4 Ways to Become a Stronger Advocate for Your Health