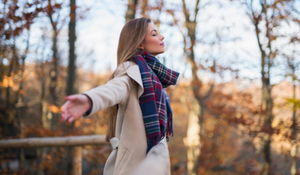 Today's blog is written by guest blogger, Sharon Wagner, from Senior Friendly. We truly appreciate her for sharing these helpful insights for our readers.
Perhaps you've developed a chronic health condition in the past year, or maybe you're simply getting older and attending more checkups and routine doctor's appointments as a result. Knowing when to speak up for yourself when it comes to your health is a valuable skill. Learn more about becoming a stronger advocate for your health in order to maximize your doctor's appointments and get the best out of your treatment.
When Should You Advocate for Your Health?
Sometimes you'll have a great appointment with a medical professional who listens to you, takes detailed notes, and answers all of your questions. Other times, you'll feel like the person you saw barely listened to a word you said.
Advocating for yourself means staying on top of your medical records and health insurance. It also means that you have a thorough understanding of the ins and outs of any conditions you have (or are at risk of developing), and have the courage to ask questions if you feel that you need a second opinion.
4 Ways to Take Your Health Into Your Own Hands
Knowing that you need to advocate for yourself and understanding how to do so are two different topics. Here are a few approaches you can try if you feel like you're not getting the care you deserve.
Being an advocate for yourself, in any situation, takes courage. Go into every appointment armed with knowledge and the fact that, at the very least, you deserve to be heard. And be sure to keep detailed medical records.
Enjoy our content? Then please subscribe for instant, weekly or monthly updates! We hope you enjoy these additional recommended readings from our blog:
Knowing When to Move: Caring for a Senior Family Member
5 Ways to Be a Health Advocate for Yourself