We know that being a case manager can be very stressful. There is never enough time, budget or resources to do everything you want to do. And the work you do is so vitally important. It affects people's lives. That's why our case management software is designed to help relieve some of the stress in your everyday workflow.
But, there are some simple things you can do to ease your stress whenever you feel that tension starting to rise. Here is an infographic we created with 10 quick ways you can get some case manager stress relief when you need it. Keep it handy or print it and pin it on your wall. Try these techniques and see which work best for you.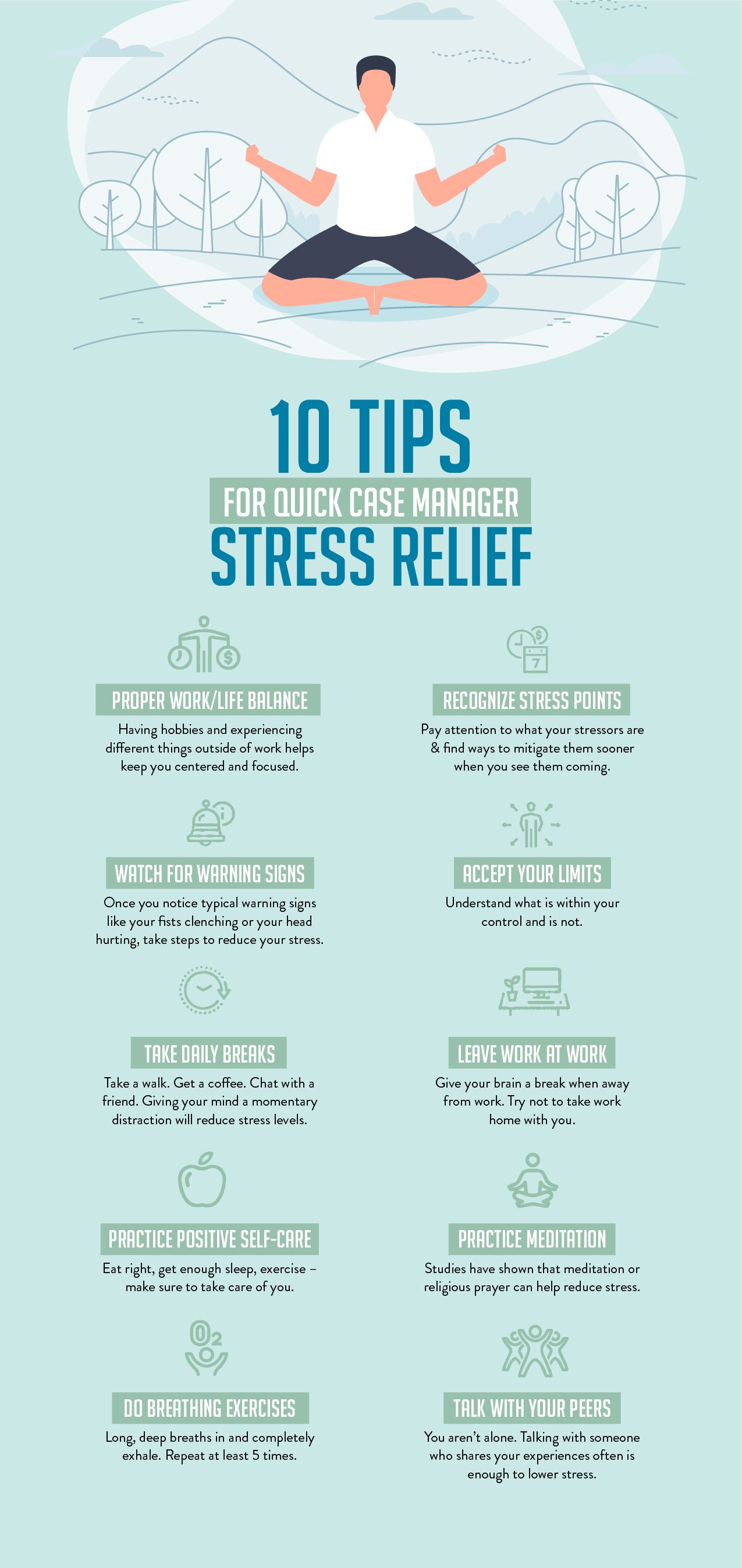 Keep doing that important work you do. But make sure you take some time out for a little case manager stress relief of your own whenever you need it. After all, if you're not at your best, you can't give your clients your best.