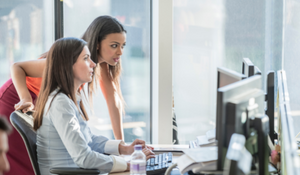 When it comes to case management, human services organizations want to improve their efficiency, increase productivity, manage their data, manage caseloads faster, protect their data, and secure new funding. That's a tall order.
It is, however, doable if you find the right case management software. It is critical to do your homework and ensure that the software you choose meets your basic needs and can assist you in meeting your goals.
Before selecting a case management software partner, we have compiled a list of the fundamentals for you to consider.
Cloud-Based vs. Server Based
Cloud-based software solutions have grown in popularity in recent years as more and more organizations use them for a variety of management needs. Cloud-based software solutions have numerous advantages over server-based software solutions.
Because cloud-based software is accessible from anywhere at any time, you do not need to be physically present in your office. Furthermore, there is increased security, and the automatic upgrades save you a significant amount of time and money.
Ease-Of-Use
This may seem obvious, but when selecting case management software, you must ensure that the interface is simple to use and attractive. Instead of requiring multiple clicks to complete a single task, your software should be efficient.
Security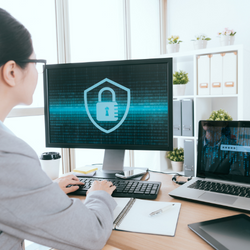 Because you'll be storing a lot of sensitive client information, the case management software must include data encryption and other security features to keep everything safe from breaches.
Mobile Access
Smartphones are used for work in today's digital age. Americans spend an average of 5.4 hours per day on their phones. If you decide to invest in case management software, it should be easy to access via mobile phone. Check to see if the software has an easy-to-use mobile app.
Support
Finally, you should think about the support offered by the company from which you are purchasing the case management software. If you ever have a problem, you will need the company's assistance to resolve it. Check to see if you can contact the company and if they have a good customer service department.
Social Services Software
Social workers and case managers are required to complete a large amount of paperwork as part of the social work case management process. Social services software was specifically designed for the social work process.
Social services software reduces the need for extensive paperwork and saves time for social workers by making important information more easily accessible, streamlining tasks, and increasing efficiency. Increasing social work efficiency means more time for what really matters...those you serve.
---
"Casework isn't simple, but it can be easier." That has been a core belief at GVT, for over 20 years. It is the "Why" behind FAMCare, our industry leading social services case management software. Please continue to explore our blog for additional information regarding case management software.
Check out what others are reading on our blog:
How Non-Profits Are Modernizing Their Technology in 2022
Technology...The Heart of The Matter
FAMCare Fundamentals...Provider and Community Resource Mapping Options