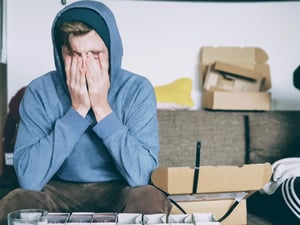 Nobody understands your stress and how to deal with it better than those in the trenches with you. In previous blogs we have shared ideas on both physical and mental ways to create some level of case manager stress relief. But for today's post, we talked to case managers and mental health professionals who deal with the stress of the job every day and asked them to share the best ways they find stress relief.
The Causes of Stress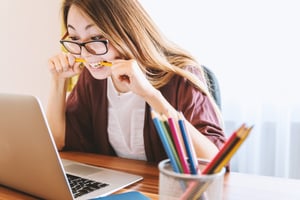 First we asked them what caused the most stress in their jobs. Some of the answers included:
The fact that everything is urgent and important
The time to drive to multiple locations in a day
Challenging client situations and managing all of the paperwork
Maintaining timelines while dealing with frequent distractions
Irrelevant, demeaning demands of funders and upper level management who don't know or understand our areas of expertise
Computer and technology issues
Poor communication and disorganized people
Lack of resources I need to take care of the customers in our area
How Do They Handle Stress?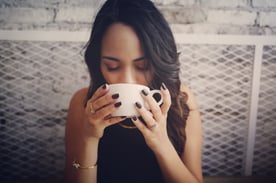 The majority of case managers and mental health workers we talked to felt they were handling their stress well and therefore had what they would deem an average stress level. When asked what they do for themselves for case manager stress relief, they said:
I find it helpful to just be flexible and remain engaged with my colleagues
Deep breathing exercises, when I can
Just take things one step at a time and stay organized
Gather together with coworkers and supervisees for relaxation as well as professional consultation
Taking a mental break by looking at social media or reading a book
Go on walks and do other relaxation or self-care activities
Listen to music and meditate
Drinking a soothing beverage, like tea
Take time to just breathe and roll with the punches
I reach out to other workers in other fields in my area to pull resources together
Their Case Manager Stress Relief Tips for You
Finally we asked them if they could give you one tip to achieve some stress relief in your day, what would it be? We got some great advice to share.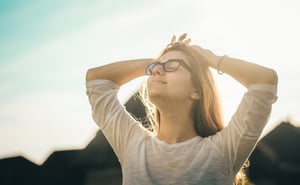 A number of them talked about the need to take a break and take a breath when stress levels start to gang up on you. "Take brief breaks as needed," said S. Blumenthal from Our Little Haven. Those thoughts were echoed by J. Burke, also from Our Little Haven, "Take a few minutes out of every hour to relax, breathe and regain focus." And J. Gonzalez at Lilliput Children's Services suggests you just take some time out to "breathe and listen to some music."
Others looked to staying organized and keeping expectations within reason as ways to get stress relief. "Make a reasonable task list," suggests C. Moore of Our Little Haven. D. Whited of FACT (Family Advocacy and Community Training) adds, "Use every form of contact possible for resources. Keep a list or file of your resources handy."
And finally, just remember, if you give your work your best effort, you don't need to be stressed. "Know what your job is and do it to the best of your ability," says R. Jackson of FACT. "Realize that you're only as good as the information you're given."
In Conclusion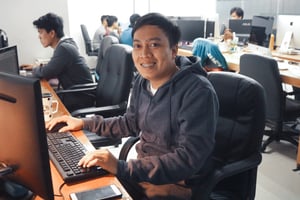 So, there it is, real advice from real workers who do the jobs you do. Hopefully, this gives you some insight into how to create some case manager stress relief for yourself.
There is one last piece of advice that made us happy. Over 70% of those we asked believed that good case management software can help relieve stress at work. That is our ultimate goal at FAMCare, to give you case management software with the tools you need to make your job easier and more stress free.