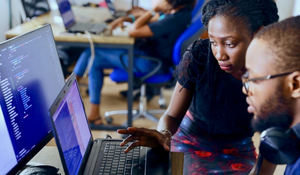 You've probably noticed that there are many software alternatives available online if you manage client information for NGOs or human services organizations. If you don't know exactly what you're looking for, your software search will be extremely difficult.
Let's look at human service case management and it's relationship with technology created for that industry.
What is Human Services Case Management Software?
For tracking client information, human service case management software for non-profits is a modern and efficient alternative to hard copies. Software for case management gives your nonprofits a central location where case management staff can easily access all of your client information.
Software for social service case management provides your business with a centralized location to store and process all client data. This contains billing information, contact information, appointment history, case notes, and correspondence with clients.
For non profits and human service providers, the best case management software can be tailored to your organization's unique needs.
How Can Case Management Software Help Human Service Management?
Getting information is crucial to the case management process. Caseworkers frequently assist a large number of clients and collect data from countless different data sets. It is challenging to manage all of the data without the aid of a reliable software program. Having all of your client information in one place makes it simple to comprehend, produce reports, and utilize the information you have collected.
Case management software also makes it simple for case managers to work together. Everyone involved in a case can have access to the information they need. Client communications can typically be sent inside of the program and are automatically saved to their record.
Another important benefit of human service case management software is the ease with which client performance and other indicators can be monitored and reported using a variety of report types. This can be used by social workers to gauge the general performance of nonprofit organizations and identify potential areas for improved efficiency.
Who We Are
Global Vision Technologies, the developers of FAMCare, is an industry leader for social services case management software. We have been assisting agencies in integrating best practices data collection and workflow processes for over 20 years.
Our goal is to support your mission of providing superior outcomes for those you serve.
If you have any questions on how to get started... download our free
Popular Articles About This Topic on The FAMCare Blog:
How Do You Know WHEN It's the Right Time to Upgrade Your Software?
FAMCare Implementation Process
Considering Case Management Software for Your Nonprofit?