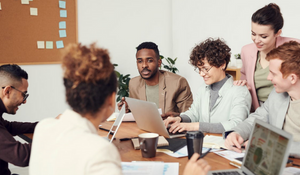 A non-profit project is a rewarding idea. Whatever path you choose for your non-profit, you will be giving back to the community in some way, which can be a very rewarding experience.
But, as heartwarming as it is, running a non-profit is no easy task. It takes a lot of strategic planning, resources, and a lot of resilience to develop an initial idea and expand on it, especially when you're on a non-profit. Given the early challenges, investing in non-profit software to streamline some of your work early on will help you stay on track until much later.
What Is Case Management Software, Exactly?
Case management software is a modern solution that can assist your organization in eliminating the need for extensive paperwork for case tracking and reporting.
Case management software can be cloud-based or on-premise, and it can be integrated with existing systems to give your caseworkers a single, user-friendly dashboard from which to track all client data. It is also useful for documenting, communicating, and reporting.
How Can It Help Your Nonprofit?
Case management software can assist a non-profit in a variety of ways, both in its early stages and throughout its lifespan.
Here are some incredible advantages to think about:
It aids with digital records and reduces the need for unnecessary and extensive paperwork;
A case management software, especially one that is cloud-based, can make remote work much easier for caseworkers;
It can also make important information quickly available with real-time updates, allowing for timely decision-making a possibility;
A case management system can allow department and caseworkers to easily collaborate on cases;
It ensures that all processes are transparent and that audit trails are clear and error-free;
It can assist your non-profit with HIPAA compliance.
What Features to Look for When Choosing the Perfect Nonprofit Software
It's important to remember, however, that not all case management software is created equal. In fact, the market is flooded with human services software, so finding the best one for your non-profit will require some effort.
Here's what you should look for:
It should be HIPAA compliant and should offer stellar security;
Cloud-based systems are typically much better because they allow online access;
It should be customizable;
You should be able to configure it based on your non-profit's requirements;
It should allow automation for certain tasks;
It should come with excellent support to ensure zero downtime.
Not sure where you can find all these amazing features?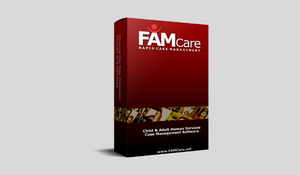 Want to find out more about non-profit case management software?
You can start by checking out Social Service Software on the FAMCare blog.
Are you more of a visual person? Then click FAMCare Videos where you can see our Case Management Software in action.
Want to learn more about FAMCare our industry leading Case Management Software, please click here.