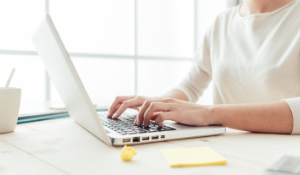 It is impossible to overestimate the significance of information security in non-profit organizations. Businesses must take the necessary precautions to secure their sensitive data against unauthorized access and security breaches.
Nonprofits require secure case management software and a trustworthy social workspace in which they can store their relevant data, as well as the data acquired from the clients they help.
Here are a few pointers on the importance of information security for nonprofits.
What is Information Security?
The methods and techniques devised and implemented to secure sensitive information against alteration, loss, and theft are referred to as information security or InfoSec.
Why Is Information Security Required in an Organization?
This is a concern because of the importance and relevance of information security in nonprofits. Nonprofit data must be protected from cyber-attacks, and defenses must be in place.
Data theft is expensive, takes up valuable time, and harms an organization's reputation. Excellent information security reduces an organization's risk of losing client information.
They also protect confidential information, ensure smooth operations, protect systems from cyber-attacks, and provide a sense of security to all stakeholders by ensuring that private information is secure.
Sensitive Data Protection
Nonprofits have a lot of sensitive data to secure, from sponsor personal data like contact information, address and social security numbers to financial and banking records.
The threat is posed not just by criminals attempting to profit from sponsors' account information but also by government entities attempting to restrict or disrupt their operations.
When you implement information security to your system or software that nonprofits frequently lack, you are protecting your organization from such criminal activities.
Protect Your Organization
When it comes to combating rising cyber threats, non-profits can be woefully underprepared, despite the fact that they can be seen as an easy pray for cyber threats. Cybercriminals see them as easier targets for obtaining sensitive information or illegally accessing funds. This is where information security comes in, by assisting non-profit organizations in avoiding such threats.
What Role Does Case Management Software Play in Your Security?
When non-profits choice to use software designed specifically for human service's case management, they are looking at features such as managing caseloads faster, mobile flexibility, or billing simplification.
When your choosing a non-profit software make sure you pick a secure, HIPAA-compliant software. You want to make sure that your case management software is equipped with the best tools to keep your non-profit data secure.
Global Vision Technologies the developer of FAMCare, a nonprofit case management software, has been helping agencies improve their efficiency and protect their data for over 20 years. To find out our Unique Advantages click here.
Suggested Readings:
Technology Disrupting the Status Quo
Technology...The Heart of The Matter
3 of The Best Tips and Practices To Keep Nonprofit Data Secure
Methods for Non-Profit Organization to Improve Their Digital Maturity