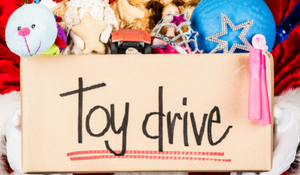 Case workers involved in health and human services are in a unique position to be aware of families in the communities struggling to make ends meet.
During the holidays, things often become even more difficult for low-income families, and it's very common for the children in these families to go without during the holiday season. Working in health/social services gives you an insider's look at who can really use help, and you're in the perfect position to run a holiday toy drive for needy children in your community. It's fun, easy, and it won't take a lot of your time, especially if you get people in your office, friends, and family members involved. Use these tips to run a successful holiday toy drive that makes a difference in the lives of needy children and families this year.
Tip #1 - Start by Setting the Dates
You'll need both a distribution date and collection dates for your toy drive. It's usually best to come up with a distribution date for the toys you collect first. Then you can work backwards and decide on the date you want to collect the toys. Remember, the more time you have for the drive, the better. Make sure you give yourself plenty of time. Don't start the week of Christmas and expect to be able to get all those toys out in time for the holiday.
Tip #2 – Spread the Word
Start by spreading the world in your office, getting others who work with you in health and human services involved in the effort to collect toys. However, it's a good idea to go beyond the workplace by spreading the word to friends and family members. Tell everyone you know what you're doing. Many people will enjoy having the chance to spread some holiday cheer to children in need.
Make sure you promote the toy drive as much as possible. Create some flyers that give the details of your toy drive, including collection dates, drop-off points, and other details. Get those flyers up around time. You may want to share flyers with local business as well, since many businesses are happy to get involved in holiday charity events like toy drives.
Tip #3 – Designate a Drop-Off Point
You'll need to designate a drop-off point, and it's important to ensure your drop-off point is in an easily accessible area so people can easily get to it with their toy donations. You may even want to have multiple drop-off points, so you bring in more toys. It's a good idea to attach your flyer to the bin you're using so it's very clear that it's the drop-off point. Make sure the collection bin is in an area that's easy to see. You don't want to miss out on toy donations because people couldn't find the drop-off point.
It's also a good idea to go ahead and put a few toys in your drop-off bins. Sometimes people can be wary of an empty bin. People are more likely to donate toys if they see others have already donated toys, so grab a couple donations to put in each of your drop-off bins to get things started.
Tip #4 – Social Media
Even though the old-fashioned collecting boxes are still a fantastic place to start your holiday gift drive, social media may really assist you boost the amount of donations. In fact, taking drives online is a requirement. Email is a convenient way to contact friends and family to let them know about the campaign. You can post all the information about your toy drive on social media. Even if someone wants to bring toys but doesn't live close, you can give them your address. Toys may be quickly and easily ordered online and delivered to your drop-off location and posting information about your toy drive online is a terrific way to immediately expand your audience.
Tip #5 – Have a "Toy" Party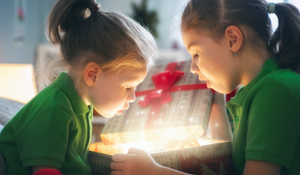 Is your office throwing a holiday party this year? If so, make it a holiday "toy" party. Have everyone bring a toy as the "ticket" for getting into the holiday party. Set a price limit so people don't feel like they have to spend a lot of money on the toy. It's a fun way to get more people involved in the toy drive.
Working in social services, working to serve vulnerable kids and families is what you do, and a toy drive is a wonderful way to spread some joy to families you know are having a tough time this year. With a little bit of time and these helpful tips, you can collect toys that will make a big impact on children who might not get anything else for the holiday this year. It's a powerful way to show how much you care.
Editor's Note: This post was originally published in December 2017 and has been updated with additional information.