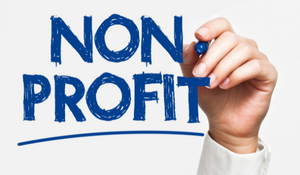 Pandemic related labor shortages are threatening the nonprofit sector's recovery. Many smaller nonprofits, virtually shut down during the worst of COVID-19, have begun to revitalize but find progress hampered by a shortage of qualified personnel. Large corporations have raided the nonprofit personnel ranks with lucrative pay increases, flexible work hours, and work from home options that smaller nonprofits find it difficult to match.
"As the pandemic fades the nonprofit sector is beginning to revitalize. However, like a baseball team at the top of the fifth inning we look over and find an empty bullpen. There are no relief pitchers warming up. We have no one to put in the game. We're cranking up new mission initiatives and expanding fundraising and have no personnel to take up the challenges. It's a new crisis on top of all the pandemic disruptions that threatened our objectives for 2021 and 2022," a nonprofit CEO told us.
The "Big Quit"
"It can be difficult now to remember what the U.S. economy looked like a year ago. The unemployment rate was 6.7 %, with 10 million fewer people employed than before the pandemic. Expectations were that it could take years for the labor market to heal. Then, the economy experienced two historic surprises. First, demand for workers came soaring back at a velocity almost never before seen. And second, despite companies going all out to hire, millions of workers either retired early or stayed on the sidelines. These two forces collided to create the most unusual job market in living memory - and an economy afflicted not by too few jobs, but by too few workers." (The Washington Post, Alyssa Fowers and Andrew Van Dam, 12/29/2021)
Even Starbucks, the 21st century's employer of choice, can't keep their cafés open for a lack of workers. The shipping ports of Los Angeles and Long Beach are littered with thousands of containers because there are no longer enough truck drivers to haul them away. Everyone knows that hospitals are in crisis without enough nurses to care for the onslaught of patients. Apparently, when everyone was sent home during the COVID-19 shutdown, they rethought their career choices and decided to seek employment elsewhere. What's more, millions of Americans are opting to stay home rather than return to work. At the end of 2021, economists projected 500,000 new jobs but just 194,000 were filled. In the last half of the year, job openings hit new record highs, but the size of the workforce contracted, and labor force participation now sits near the lowest level in 45 years. This phenomenon has become known as the "big quit", as more than 20 million Americans quit their jobs in the second half of 2021.
Not a Job - A Mission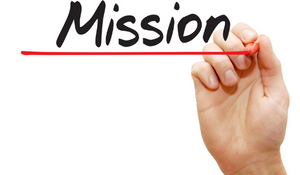 Nonprofit recruiters and hiring managers cannot compete for the same candidates in this "first-in-history" job market with for-profit corporations who can increase wages 30% in one move to retain and recruit scarce labor resources - nor should they. "We occupy a unique position in the career universe," one nonprofit recruiter suggested. "Working in nonprofit is not a job, in the strictest sense. Our best and most dedicated employees are on a mission with us. They have a passion for our cause and love working with a team that shares that passion. It is not primarily money that motivates nonprofit employees, it's passion for the mission."
Recruiting Unique Candidates
Nonprofit recruiters are not competing on a level playing field with their for-profit colleagues because they are not looking for the same candidate. Nonprofits actually have the edge if they're talking to the right potential employee. Keep the following factors in mind when approaching the unique nonprofit candidate:
The number one reason talented staff stays working in challenging nonprofit positions is their absolute love for the mission and the people.
Explain how amazing the team is, how incredible the work is, and how important the specific role is to the mission. Talk like you are excited, or don't expect the candidate you are recruiting to be.
Look for the candidate who expresses a genuine desire to make a difference in the community and grow with your organization.
Test each candidate to be sure they are willing to get their hands dirty and take on many different roles. Look for a candidate that is confident enough to speak to large crowds, but also humble enough to perform the less glamorous tasks of packing boxes, making signs, and sending out letters.
Candidates often move for a better environment, team, and or growth in their career. Show prospective candidates you are recruiting why each of these are better in your organization than where they are, and you will have a motivated candidate that will see your opportunity as a real long-term strategic career opportunity.
Aim to make all candidates feel that they are being highly considered and that they have a real shot of getting the role. Employers sometimes fall into the trap of not wanting to get the candidate's hopes up, which in turn sends the message to your prospective talent they should not be seriously considering the role.


Enjoy our Content?
Please check out the following Recommended Readings: