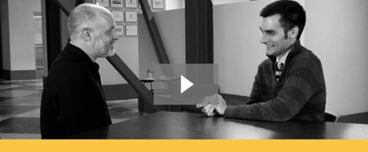 This week's fundraising tip video is in from the team at Movie Monday's. Enjoy!
---
Are you a victim of poor donor communications?
Do you communicate to everyone in your database the same way?
You can't craft a compelling story if you don't know who you're talking to. Effective storytelling starts with matching your message to your audience.
"When we don't segment our messaging, we set ourselves up for failure." ~ STEVEN SHATTUCK
In this week's video, Steven Shattuck shares some of his favorite strategies for segmenting your donors and other people in your database.
You'll learn:
4 basic ways to segment your donors.
How to get off the donor acquisition treadmill
How to improve your donor retention rates
One of Steven's favorite ways to segment donors - one that has the potential to turn casual donors into major donors.
Grab a pen and paper. This video is packed with strategies and tips on how to communicate with your donors on a more meaningful level.
http://nonprofitstorytellingconference.com/segmenting
Steven is presenting at this year's conference. If you're coming to San Diego, then be sure to introduce yourself to him.