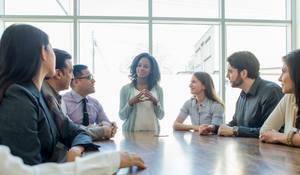 Our society is built on a variety of complex processes that allow us to access the services we require on a daily basis. The current technological growth trend is primarily focused on accelerating and streamlining business operations.
Although human service nonprofits and government agencies cannot control every aspect of a case, they do have control over how cases are handled and clients are treated. Consider some of the ways case management software can assist clients.
Communication and Task Management Tools
Excellent results necessitate accountability and time management, among other things. Your social service case management software should enable you to mark priority levels, allocate work to specific departments, and automate completion alerts.

With good task management software in place, tracking who is doing what, where, and how successfully becomes much easier. This eliminates the tedious practice of manually assigning tasks via email and then checking to see if they were completed.

Utilize the email message line to maintain communication with clients on a single platform. When using case management software, you don't have to exchange contact information or switch between emails because it includes built-in texting and email functionality.
File and Calendar Management
The right case management software should give you the boundaries you need to create unique organizational structures. Your ability to keep appointments on time is critical to the success of your entire practice.

Case management software is used to create your planner and diary. It enables you to quickly enter case-related events into the system's calendar and then connect the necessary files. If you're meeting with the client, your case management software should create the necessary schedules and organize important information.
Syncing your case management schedule with other calendaring applications, such as Microsoft Outlook, Google Calendar, and others, is also an option and something you should do. To better manage schedules and maintain control, you may even sync particular events to certain individuals or teams.
Who We Are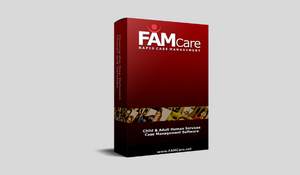 Global Vision Technologies, the developers of FAMCare, is an industry leader for social service case management software. For over 20 years we have been helping agencies integrate best practice data collection and workflow processes. We understand that your success is tied to your ability to integrate best practices in everyday caseworker activities.
We invite you to learn more about our Best Practice Templates, Advanced Features, Powerful Modules, Advanced Analytics and Reporting Tools.
If you would like to have a conversation about how our case management software can transform how your agency manages and analyzes their data?
Please contact us for a Free Demo