We speak to clients every day. We often get questions asked around the difference between "configuration" and "customization". I wanted to help set the FAMCare record straight and share how the FAMCare platform answers this question.
What does "configurable" mean in FAMCare? Please provide some examples.
Configuration is typically related to things you can do "from the front end of the system" without the need for technical or developer skills or having a developer program something for you. Typically, it is a set of controls or workflow tools where you can set preferences, change or personalize some things for your agency, set security... things like that.
With FAMCare, there is an entire configuration mode that you can turn on with a flip of a switch. In configuration mode - you have the ability to pull up any form and change field labels, hide fields, add new fields, set security on a form and set case alerts among other things. Here's a short video overview of how forms can be configured in FAMCare.
What does "customization" mean in FAMCare? Please provide some examples.
FAMCare can be tailored and customized. The platform is simple enough to allow for configurations by a customer and robust enough to allow someone with programming skills to make advanced changes. Most systems are customized because each agency has its own needs and requirements. It would be easy to say that all child welfare focused agencies use the same tools. Unfortunately, that is not the case.
At Global Vision Technologies - we understand this very important fact. And having a system like FAMCare to help manage those special "adds" for a customer can be the difference between the customer reaching their goals and objectives vs not. It can also be the difference that is needed to obtain new funding for a project.
Customization in FAMCare includes adding new forms, advanced changes to existing forms, adding advanced workflow or writing comprehensive and maybe complicated reports with formulas, for example. The point is - you're never locked into a system that can't change or be molded to your specific needs or business-critical workflow.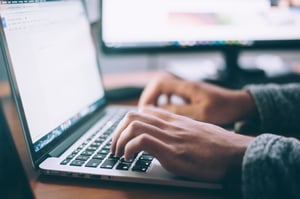 When you are researching case management software systems - make sure you consider your needs for today AND for tomorrow. When choosing a system, think about how updates and changes can be made later. Your ability to scale and modify, as needed, is very important, along with seeking proof that it can be done and has been done for others successfully. What you don't want is to choose something today and then realize you need to drop it because it can't change tomorrow.
Incidentally we offer a Master Certification Class for agencies who not only want robust software, but the ability to "own" future expansion and/or be able to do future programming on their own. We teach you how to do that with your FAMCare system.
Editor's Note: This post was originally published in March 2019 and has been completely revamped and updated for accuracy and comprehensiveness.