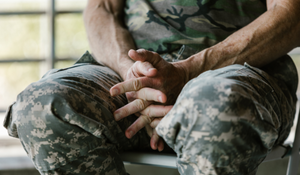 Serving your country always comes at a cost, and the brave men and women who serve are well aware of this. Currently, there are nearly 18 million veterans in the United States. Most, if not all, of them report dealing with a variety of mental health issues. Veterans make up a sizable proportion of patients receiving treatment in the country. Regardless, many of them never receive the necessary counseling and assistance for their mental health issues. To assist veterans in overcoming their problems, let us first learn about the most common mental health concerns for veterans.
Depression and Anxiety
Traumatic events can frequently result in the development of depression and anxiety. As a result of their traumatic brain injury (TBI), many veterans experience symptoms of depression and anxiety. Depression manifests itself in their daily lives as low energy and bad moods, disrupted sleep patterns, and a loss of motivation to maintain social relationships. Anxiety symptoms include agitation, excessive worrying, and regular heart palpitations.
PTSD
Post-Traumatic Stress Disorder (PTSD) is the most common mental health issue among veterans who have witnessed extremely traumatic events. Disasters, military combat, and sexual assault are examples of such events. Veterans suffering from it frequently experience flashbacks to traumatic events, develop triggers that remind them of the events, and feel overwhelmed in social situations.
Insomnia
Many veterans develop insomnia as a result of their depressive and anxious symptoms. Insomnia Disorder is a sleep disorder in which the patient has difficulty falling and/or staying asleep. Insomniac veterans may become more irritable, angry, and restless as a result of their sleep deprivation. While there is no permanent cure for insomnia, it can be managed with medication.
Helping Serve Those Who Served
FAMCare offers powerful veteran services case management software to help social workers manage their clients. We believe that those who have served, protecting our country, deserve all the best attention, we can give them, to meet their needs and protect their physical, mental and financial well-being once they come home. This is the "why" behind our veteran services case management software.
If you enjoyed reading this blog, then don't stop here! You can read more about issues/solutions for mental health/veterans on our blog. Enjoy our content? Then please subscribe for instant, weekly or monthly updates!
Recommended Readings:
Female Veterans...A Unique Population